Rosalynn Martin to Attend Women and Power at Harvard
04/03/2012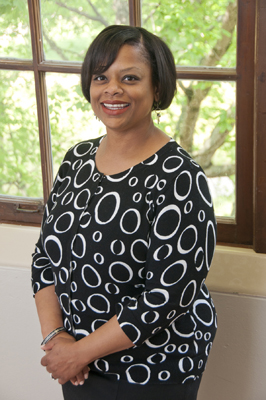 Ms. Rosalynn Martin, JSU Director of Human Resources was recently selected by the Harvard Kennedy School Executive Education Admissions Committee to attend Women and Power from May 6, 2012 - May 11, 2012. Women and Power focuses on helping women in senior positions develop effective leadership strategies, with an emphasis on creating successful alliances and enduring partnerships. At its core, the program is an intense, interactive experience designed to help women advance to positions of influence and use them well.
Program participants will engage with Harvard faculty and other dynamic women leaders in the program to explore strategies for enhancing influence and authority in organizational and political contexts. The course uses the Harvard case study method to examine leadership challenges faced by individuals and organizations, and to consider how to apply lessons to present-day professional situations. The course also facilitates sharing lessons from personal experiences to address common challenges. 
Specifically, participants will: 
Explore new conceptual frameworks for analyzing political and strategic management issues in the public, non-profit, and corporate sectors. 
Consider the most recent research on women and leadership and its application in the workplace.
Develop skills and strategies for negotiation, coalition-building and influencing political processes.
Compare lessons learned with women from diverse professional backgrounds and similar levels of career achievement.
Ms. Martin, along with a diverse and accomplished group of peers, will be immersed in a challenging and stimulating learning experience.
About the photo: Rosalynn Martin (Angie Finley/JSU)