Robert Delcamp to Give Organ Recital at The Church of St. Michael and all Angels
04/02/2012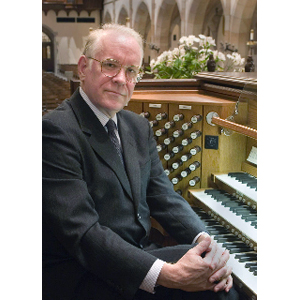 On Sunday, April 29, 2012, at 3:00 p.m. Robert Delcamp will give an organ recital at the Church of St. Michael and All Angels in Anniston. This recital is an official inaugural celebration of the new antiphonal organ pipes that were installed at the church this past year in honor of Louis Culver. Louis Culver, now retired, was the organist at the St. Michael's for more than 30 years. The pipes were installed by Barger and Nix Organs of McDonald, Tennessee.

Robert Delcamp is Professor of Music and University Organist and Choirmaster at The University of the South in Sewanee, Tennessee. He is organist of All Saints' Episcopal Chapel on the university campus, where he directs the University Choir. Under his direction the Choir has made several recordings and 11 tours of England, including residencies at York Minster, Wells, Salisbury, St. Alban's, and Canterbury cathedrals.

A native of Cincinnati, Ohio, he earned Bachelor and Master of Music degrees in organ performance at the College-Conservatory of Music at the University of Cincinnati, and later the Doctor of Music degree from Northwestern University. He continued his studies in France with Louis Robillard, Organiste Titulaire at the Church of Saint François de Sales, in Lyon. 

As a concert artist Robert Delcamp has toured extensively throughout the United States, as well as in England, Germany, and Luxembourg. His recordings for the Naxos label include three volumes in the Organ Encyclopedia series of the complete organ works of Marcel Dupré and solo CDs of organ music by Camille Saint-Saëns, Alexandre Guilmant, and Charles-Marie Widor. 

Patricia Corbin, current organist at St. Michael's and JSU Director of Choral Activities, asked Dr. Delcamp to give this recital. "Robbie Delcamp has a long relationship with this particular instrument. He gave a recital on it back in the eighties after it had some major work, and I brought him in to do a recital in 2003. He knows this instrument so well and at that 2003 recital, his playing brought me to tears. The new antiphonal stops that have been installed in the rear of the church are glorious. I am looking forward to seeing what he will do with them."

The Church of St. Michael and All Angels is located at 1000 West 18th Street in Anniston. This concert is free and opened to the public. For further information, please call the church (256) 237-4011.
About the photo: Robert Delcamp (courtesy)