JSU News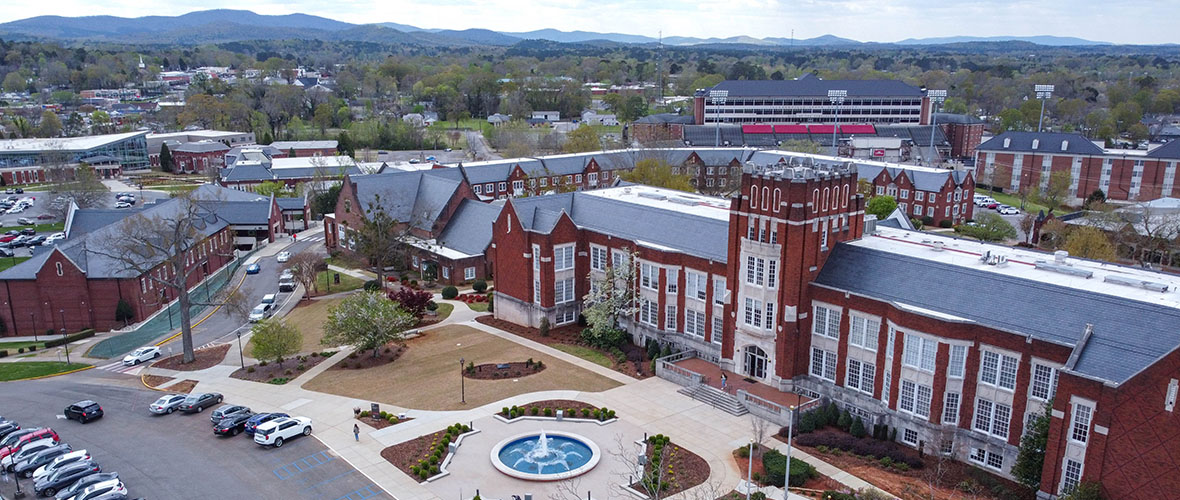 As Temperatures Rise, Team of JSU Archeologists Head to Iceland
06/23/22
A team of JSU scientists will soon embark on an archeological research trip to Iceland in hopes of uncovering the mysterious lives of ancient Viking settlers.

Master's in Athletic Training Program Receives Full Accreditation
06/22/22
Established in 2020, the two-year graduate program prepares students to evaluate and prevent injuries in active persons.
University Announces Spring Honor's List
06/16/22
More than 2,100 students were named to the Dean's or President's List for their outstanding academic performance in the spring.
Juneteenth Celebration Moved Indoors Due to Heat Advisory
06/15/22
The special event presented by the university and the community will be held in Merrill Hall on June 16, 6-10 p.m.
New Dining Staff Member to Deliver Happiness 
06/13/22
Joining the staff at JSU Dining is the fulfillment of a lifelong dream for Sodexo's newest team member, Dex.
Save Your Seat to France in 2024
06/03/22
Marching Southerners to begin taking reservations on June 6 for those who wish to accompany the band to France for the 80th anniversary of D-Day.
Unique Courses for Summer 2022
04/05/22
The university has added new courses this summer to help students get ahead in their studies and have fun in the process.
Summer Term Survival Guide for Students
05/19/22
JSU's summer semester has finally arrived, but it's not all work and no play. Here are some resources that will help you enjoy your summer and pass your summer classes.
Growing University to Add New Housing and Dining Facilities
07/22/21
JSU to construct an $80 million addition to JSU Stadium to include new residence hall and dining facility.
Gamecocks Mourn the Passing of Offensive Coordinator
05/23/22
Calvin Magee, who joined the football program in December, died on May 20 at age 59.
Kids Invited to JSU Summer Camps and Programs
05/04/22
School is almost out for summer! Get the kids off the couch and on campus through one of the many summer camps, youth programs and activities offered at JSU in 2022.
JSU Signs Agreement with Cherokee County Chamber
05/17/22
Beginning in Fall 2022, the university will offer a 20 percent corporate tuition scholarship to chamber members.
Jacksonville Opera Theatre to Present "Little Women"
05/10/22
The musical adaptation of Louisa May Alcott's "Little Women" will take the stage in Mason Hall's Recital Hall on May 20-22 and 27-29.
Unique Courses for Fall 2022
04/22/22
Once again, JSU is offering several unique courses for Fall 2022.
JSU Teacher Candidates Make the Grade on Certification Exam
05/06/22
Graduating education majors have earned a 95 percent pass rate on the high-stakes Teacher Performance Assessment, demonstrating their readiness for the classroom.