COVID-19 Testing for Fall: July 30, 2020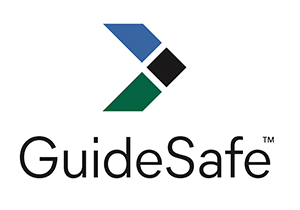 This fall, Jacksonville State University and our higher education peers throughout the state are participating in GuideSafe, a platform developed by our friends at the University of Alabama at Birmingham (UAB) to promote safe re-entry and ongoing COVID-19 monitoring.  
JSU students who will be attending classes in-person or residing on campus this fall must be tested for COVID-19 prior to the start of the semester. Students taking all classes 100 percent online do not have to be tested. An email with testing instructions will be sent directly from testing@staysafetogether.org  to those students who must be tested within 1-2 days after they register for fall classes. Faculty and staff are not required to complete re-entry testing.  
Additionally, periodic, random "sentinel testing" will be conducted throughout the semester among 2-5 percent of all faculty, staff and students. Re-entry and sentinel testing will be administered using the less invasive nasal swab, which collects the specimen at the front of the nostril and produces results within a few days.  
The Student Health Center also conducts COVID-19 testing for all current faculty, staff and students presenting COVID-19 symptoms. This rapid test utilizes the more invasive nasopharyngeal swab, but results are available within 15 minutes. The center will administer this test by request to all employees (full-time, part-time, adjunct, auxiliary services, working retirees) and all students (full-time, part-time, dual enrollment) who are presenting COVID-19 symptoms.  
In addition to our testing efforts, the university is also launching a Gamecock Healthcheck program this fall (also administered through GuideSafe) that will require employees and students to report COVID-19 symptoms and exposure every three days. This HIPPA compliant app will guide users to take appropriate measures (such as going to the Student Health Center for rapid testing if they are exhibiting COVID-19 symptoms). More information about this initiative will be available as soon as possible.  
As with any new initiative, GuideSafe has experienced a couple of hiccups over the past week as the program began to roll out to universities across the state. It has come to our attention that some students were emailed incorrect testing information, which was later corrected with a follow-up email from GuideSafe. Our UAB partners are working diligently to identify and correct any issues as they arise. Thank you for your continued patience and understanding as we work to ensure we have a safe and productive fall on JSU's campus.  
For more information on Fall Reopening, please refer to the list of Frequently Asked Questions (FAQs) available online at the button below.