Print Shop
The Business and Auxiliary Services department provides in-house print services through our own Print Shop. The staff is here to serve you with posters, flyers, brochures, catalogs, business cards and more.
If you have questions or need additional information, please call 5323 (on campus), 256-782-5323 (off campus), email us at printshop@jsu.edu, or come by to discuss your printing requirements or needs. We are located on the first floor of Theron Montgomery Building.
If you need help with the layout of your project please contact Marketing Services located in room 304 of Bibb Graves.
Hours of Operation:
Monday-Friday: 8:00am - 12:00pm & 1:00pm - 4:30pm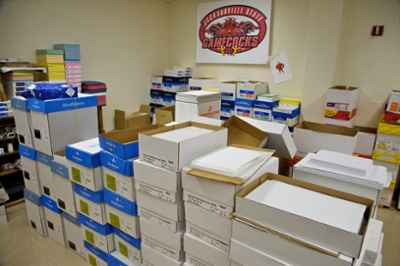 Charles Torruella, Director
Phone: 256-782-5323
Steve McClellan, Digital Print Specialist
Phone: 256-782-5323
Jesse Clausen, Digital Print Specialist
Phone: 256-782-5323