Training, Tutorials, and Workshops
Blackboard
Login at: https://jsu.blackboard.com
User Name: Prefix of your assigned JSU email address.
Default Password: Four digit birth month and day plus last 4 digits of JSU ID number. Password Reset
Help:
Blackboard 24/7 Support Center - For live chat, phone and ticket-based assistance. Tier 1 end-user support provided by Blackboard in cooperation with JSU.

Online@JSU - Monday through Friday from 8:00 a.m. to 4:30 p.m. Central Time
Email - online@jsu.edu
Phone - (256) 782-8172

 
---
Highlighted Tutorials
---
Blackboard Training
There are seven online training courses available. While each of these courses has something to offer almost everyone, we've defined several tracks to help you get started. As you move through the recommended courses and lessons in your selected track, you will likely find other content that interests you.
Each of the following tracks are located in your My Courses area within Blackboard.
New to Blackboard:
This track is best for an instructor who may have previously taught online using another course management system but has never used Blackboard Learn (or may have used a prior version of Blackboard many years ago).
Getting Started with Blackboard Learn (Bb_OTS_01) course
Building Courses (Bb_OTS_02) course - Lessons 2, 3, & 4
Enhancing Communication (Bb_OTS_03) course - Lessons 2, 3, & 4
Assessing Learners (Bb_OTS_04) course
Teaching Online for the First Time:
This track is best for an instructor who may have been teaching face-to-face courses for many years but has never taught online.
Getting Started with Blackboard Learn (Bb_OTS_01) course
Building Courses (Bb_OTS_02) course
Enhancing Communication (Bb_OTS_03) course - Lessons 1 & 2
Assessing Learners (Bb_OTS_04) course - Lessons 1-5
Building Online Communities (Bb_OTS_06) course - Lesson 1
Monitoring Student Performance (Bb_OTS_07) course - Lessons 1, 2, 3, & 5
Designing a New Online Course or Program:
This track is best for an experienced online instructor who may be developing a new online course or program from scratch and desires to take course development to the next level with exemplary design strategies and best practices.
Designing Engaging Content (Bb_OTS_05) course
Building Online Communities (Bb_OTS_06) course
Monitoring Student Performance (Bb_OTS_07) - Lessons 6 & 8
Canvas- Fall 2019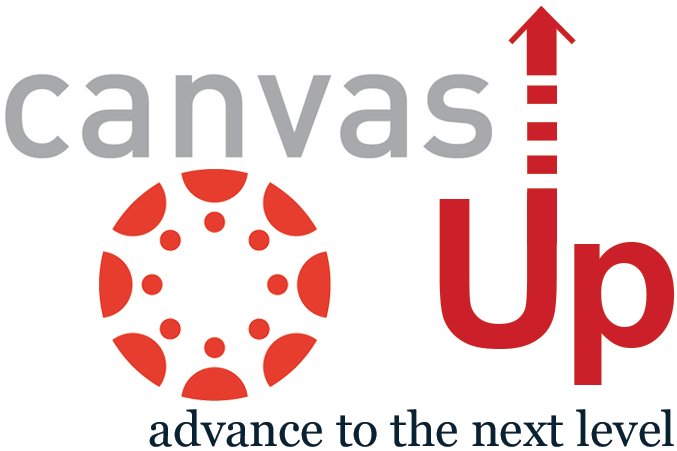 Over the last several years, your Online@JSU team has been evaluating a variety of learning management systems, including our current Blackboard learning management system (LMS), and gathering feedback and information from faculty, staff, students, administrators, other universities, industry analysts, and technology providers.  After much consideration, we are pleased to recommend Canvas as JSU's next official LMS.  Upper levels of the JSU administration have been consulted regarding this recommendation, and are fully supportive of moving forward.
Keep a close check on the Canvas Up page for details, timelines, and other information.
Other Software and Services
Collaborate- Web-conferencing sessions within or out of Blackboard. Currently Collaborate Original and Collaborate Ultra are available.

LiveText - The LiveText system is used by the JSU School of Education.  After one-time initial authentication, access to the LiveText dashboard is available with a single click from inside any Blackboard course.

Examity - Alternative to traditional proctoring, live online test proctoring is available at JSU through Examity. This option allows students the opportunity to take their online exams anywhere through the use of a webcam and a reliable high-speed internet connection, under the oversight of a pre-scheduled remote proctor.

Respondus 4.0 - A campus-wide license is available, which allows faculty to install this software on office and/or personal computers. Installation instructions are located in the DE Faculty Members group in MyJSU, or contact the Office of Educational Technology & Support.

Respondus Test Bank Network - Contains thousands of test banks for the leading textbooks in higher education.

SafeAssign Integration - Creating SafeAssign type assignments is now basically the same as creating regular assignments, except for simply selecting the plagiarism checking option.

VoiceThread - Video based discussion board which is integrated within Blackboard.

Digital Content

Campus Bookstore (Barnes and Noble) - Find the Research and Adopt Course Materials link on the Tools page inside your Blackboard Courses.

McGraw-Hill Connect and Create - McGraw-Hill and Blackboard have partnered to deliver content and tools directly inside your learning management system.

HippoCampus and NROC - Offers multimedia lessons and course materials to help with instruction, homework, and studies.

EvaluationKIT - EvaluationKIT is an end-of-semester survey tool implemented by JSU to conduct all course and instructor evaluations.
Course Procedures
Blackboard Course Enrollment Merge - Faculty often have multiple sections of the same course, or cross-listed courses, but prefer to only manage those sections in one Blackboard course. The Office of Educational Technology & Support can configure Blackboard courses for this purpose prior to terms beginning.
Blackboard Course Copy - Re-use of certain content from term to term is part of the typical course preparation process for faculty. These step-by-step instructions provide important details for instructors wanting to complete this process themselves. Included are instructions for requesting assistance from the Office of Educational Technology & Support.
Blackboard Quotas - Contractual obligations require us to maintain reasonable storage limitations on course directories and other content areas.
Faculty Beginning of Term Procedures for Blackboard Courses - A few important steps to ensure courses are ready for students.
Faculty End of Term Procedures for Blackboard Courses - Closing out a term involves some important steps.  Some faculty may also need to accommodate special circumstances related to students receiving Incomplete grades.
Exam Proctoring - There are numerous options for enhancing overall test security in online courses. In addition to assessment design considerations and the use of various testing options in Blackboard, instructors might wish to use a proctoring service.
Workshops, Events, and Consultation
Badging- A Badge is a digital icon which represents completion of training, development, and other learning opportunities and is used to document and share achievements. Recipients of a Badge may share their accomplishments on social media sites (LinkedIn, Facebook, etc.) as well as manage badges received over time. Badges are an excellent supplement for traditional credentials such as degrees and certificates and often offer direct links to artifacts of learning. For more information on available badges, see Online@JSU Badges
Certified Online Instructor- JSU offers two tracks to earn JSU certification in online teaching. Track 1 is for instructors new to, or inexperienced with, teaching online. Track 2 is for instructors with experience in teaching online. To find out more information and to apply, please go to the JSU Certified Online Instructor page.
Face-to-Face Workshops -  View our Workshop Calendar to learn about and register for faculty workshops we currently have on our schedule.
Blackboard Online Training Series -  Fully online faculty training is now available in JSU's Blackboard Learn system. This training covers all aspects, features, and tools of the Blackboard Learn course management system, as well as instructional design principles, online course best practices, and much more. The seven available courses are listed below:
Getting Started with Blackboard Learn
Building Courses
Enhancing Communication
Assessing Learners
Designing Engaging Content
Building Online Communities
Monitoring Student Performance
Most faculty have been automatically enrolled in these training courses, which should be listed in the "Courses in which you are enrolled" section of the My Courses module inside Blackboard. If you are a new faculty member or do not see these courses listed in your My Courses module, please contact our office by telephone, email, or through our Blackboard IM help desk for training access.  Several recommended training tracks have been defined to assist faculty in determining where to begin.
Customized Group Training - Available for departments or other groups of five or more faculty. Customized group training sessions can be held at an agreed-upon campus location.

Individual Consulting - In addition, the Instructional Designers and other Educational Technology & Support staff are available to individual faculty members that may have additional questions or require training on supplemental educational technologies not covered in the fully online Blackboard training courses.
Self Hall 207 - Especially designed and reserved for faculty, Self Hall 207 is an excellent place to relax and complete work. With Instructional Designers nearby, enjoy a comfortable work environment free from the distractions of your office. No appointment is necessary. Drop-in as you wish.
Self Hall 208 - Self Hall 208 is an excellent collaborative space. Chairs and tables are easily configured to special needs. Individual white-boards, computer, projector, and sound supply support your activities. This room is scheduled for faculty use only for workshops, meetings, retreats, and other events. Please contact online@jsu.edu to schedule room 208.
Getting Help
Online@JSU
JSU - 212A Self Hall
700 Pelham Road North
Jacksonville, Alabama, USA 36265-1602

(256) 782-8172 (Main)
(800) 231-5291 (JSU)
(256) 782-8128 (Fax)

Request Form

Visit the Help page for various options.

Staff:

Chris Casey, Learning Management System Administrator

Gina Glass, Secretary

Chris Inman, Instructional Designer

Kevin Mobbs, Instructional Designer

Meredith V. Parker, Instructional Designer

Hungwei Tseng, Instructional Designer

Office Hours
Monday-Friday
8:00 a.m.-4:30 p.m. (Central)