Laurie Heathcock Honored for Children's Corner Efforts
Laurie Heathcock Honored for Children's Corner Efforts
05/31/2018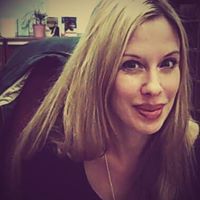 JSU Education Librarian Laurie Charnigo Heathcock has been honored with the Alabama Library Association's Humanitarian Award for her efforts in developing the Children's Corner at Houston Cole Library.
The Humanitarian Award is presented to a person or an organization making a substantial contribution toward the development or improvement of a library or libraries within Alabama. Heathcock was nominated for the honor by JSU Library Medium Program Chair Dr. Wendy Steadman Stephens.
"I believe that Ms. Heathcock's creation of the new Children's Reading Room at the Houston Cole Library is worthy of recognition both because of the innovative community-centered thinking the project embodies and the potential to improve early childhood literacy in Calhoun and Etowah counties and beyond," Stephens wrote in her nomination.
Heathcock said the award came as a surprise to her.
"However, this award really belongs to all of the people that helped create the Children's Corner," she said. "One of the best things about this project was how supportive and enthusiastic faculty, staff and students were about the idea of creating a colorful and imaginative space for the children in our community."
Children's Corner opened on October 25. Heathcock's efforts included a training workshop for student volunteers, coordinating a calendar of Tuesday night story times and sending home information to students in the Jacksonville City School system to bring students on campus. This past spring Heathcock also organized a series of events featuring children's literature from around the world, tying in students living in the International House.   
"When I first put out a call to form a committee of faculty, staff, and students interested in creating the room, I had people from all over campus who wanted to help out with the project, especially from Education, Drama, Art, Family & Consumer Sciences, and Library Media," Heathcock said. "Allison Newton helped me apply for my first grant. Our biggest supporters, monetarily, were the Friends of the Houston Cole Library Foundation and the Alabama Council for the Arts."
The ADA compliant Children's Corner reaches out to various JSU departments to enhance story times and incorporate volunteers into the program.
"We hope the Children's Corner will provide children in the community with a fun space to celebrate reading for years to come," Heathcock said.