A Subzero Degree: Student Earns Bachelor's From Antarctica
A Subzero Degree: Student Earns Bachelor's From Antarctica
04/27/2018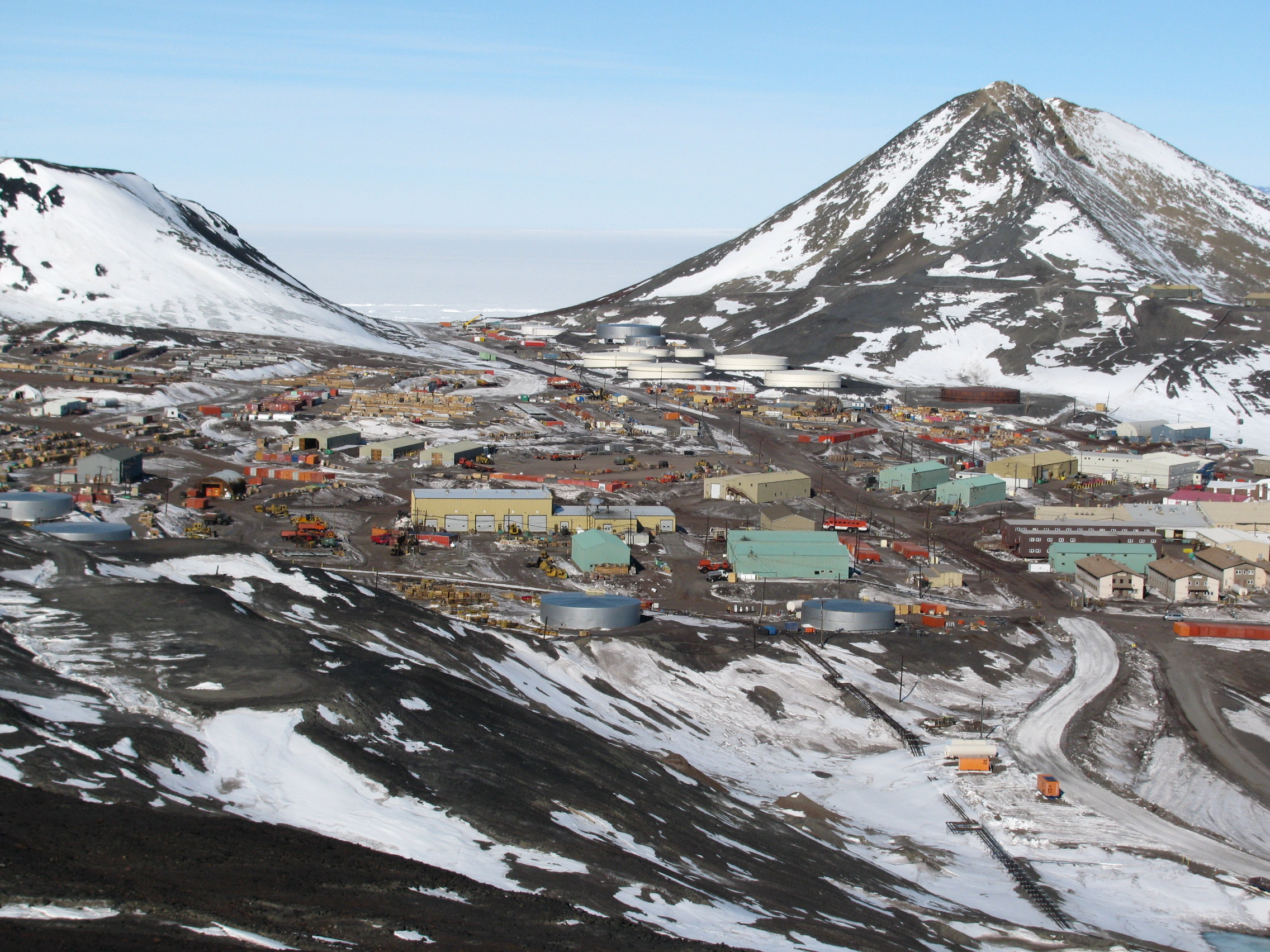 Antarctica's McMurdo Station served as a JSU classroom for online student.
More than 800 Jacksonville State students will be "on top of the world" when the university hosts its spring commencement ceremony on May 4. One graduate, however, will literally not.
Lori Gravelle will spend graduation day down at the South Pole, where she has earned her bachelor's degree in emergency management entirely online while working for the Antarctic Fire Department. 
"It has been a long and sometimes challenging road," she said. "But it will have been well worth it the end."
Gravelle serves as the dispatch supervisor of the fire department at McMurdo Station for the US Antarctic Program, which is managed by the National Science Foundation. She is usually deployed from 5 to 14 months at a time, works a minimum of 60 hours per week, and is on-call 24/7. As if juggling her busy workload doesn't present enough of a challenge, she's also had to overcome spotty internet service to pursue her online degree. 
"Our internet is slow and, at times, completely unavailable," she said. "Think of the bandwidth you have at your house, cut it in half, and then spread that out amongst up to 1,000 users. There were also several semesters that I was in-transit to or from 'The Ice,' reading and writing in airports, planes and hotels while struggling through jet lag during the 3-day commute."
Getting to graduation day has been a struggle for all JSU students this semester following the March 19 tornado that ravaged campus. On Friday, President Donald Trump declared the area a federal disaster. The university has depended on the expertise of its Department of Emergency Management while responding to and recovering from the crisis. 
The JSU emergency management program offers accredited online degrees at both the undergraduate and graduate level that equip graduates with the knowledge and skills needed to lead community emergency management planning and recovery programs. The university's Bachelor of Science in emergency management was recently ranked the No. 5 program in the US by College Choice. The academic reputation and flexibility of the program attracts students like Gravelle across the globe.  
"The program has proven to be extremely rewarding," she said. "I look forward to the many opportunities my new degree may afford me. I applaud both other non-traditional and distance learners along with those just starting down the road to graduation. You never know what you are capable of until you try. Stay strong as you work toward your goals!"
Five students will also be awarded doctoral degrees in emergency management this spring: 
Melissa Jayne Freshwater - Dissertation: "Preparing Nursing Students to Respond to Disasters: Faculty Perspectives"
Patsy Lynn Pritchett - Dissertation: "Case Study: A Healthcare Organization's Emergency Management Program" 
Timothy Wayne Sevison - Dissertation: "Status of the Profession of United States Emergency Management" 
Jeffery Lee Smith - Dissertation: "Preparedness of First Responders in Gwinnett County, Georgia: Barriers to Preparedness and the Impact of Cognitive Biases"
Royce Bernard Woodruff - Dissertation: "How Did You Get Here? A Descriptive Phenomenological Study of the Lived Career-Path Experiences of African American Federal Coordinating Officers" 
JSU's spring commencement ceremony will take place on May 4, 10 a.m., on Burgess-Snow Field at JSU Stadium.