Greek Community Achieves Academic Excellence
Greek Community Achieves Academic Excellence
12/27/2017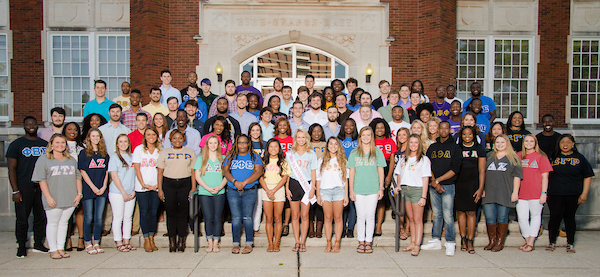 The JSU Greek community had an outstanding Fall 2017 academic semester.
The fraternity and sorority community at JSU had an outstanding academic semester this fall. The average GPA of a fraternity or sorority member at JSU is 3.06, which is significantly higher than the undergraduate student average of 2.76.
Additionally, nine chapters and colonies were able to achieve a chapter average GPA of 3.0 or higher. Those chapters are:
Phi Beta Sigma
Zeta Tau Alpha
Alpha Omicron Pi
Phi Mu
Delta Sigma Theta
Alpha Xi Delta
Sigma Alpha Epsilon
Sigma Gamma Rho
Delta Zeta
JSU is proud of what our fraternity and sorority members are accomplishing and cannot wait to see what they have planned for the remainder of the year!