Nursing Students Achieve Top Scores on Licensing Exam
Nursing Students Achieve Top Scores on Licensing Exam
08/01/2017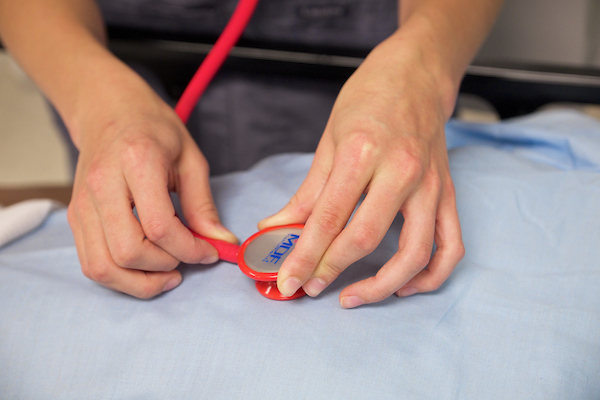 The JSU nursing program continues to distinguish itself. The National Council of State Boards of Nursing has announced that JSU achieved a NCLEX pass rate of 93.62 percent through the third quarter – higher than the state average of 91.3 percent and national average of 88.41 percent during the same time period.
JSU's pass rate was also higher than Auburn University, at 90.48 percent, and The University of Alabama, at 93.26 percent.
"It is great to know that we are well above the state and national averages in NCLEX pass rates," said Dr. Betsy Gulledge, head of the JSU Nursing Department and associate dean of the School of Health Professions and Wellness. "This report is truly reflective of our program and the wonderful faculty, staff and students that we have here at JSU." 
Since 1994, the National Council Licensure Examination (NCLEX) has provided nursing school graduates permission to practice upon passing the test, thereby demonstrating the knowledge, skills and abilities essential for the safe and effective practice of nursing.  
Learn more about the prestigious JSU Nursing program at www.jsu.edu/nursing.