Pulitzer Prize Winning Columnist to Deliver Ayers Lecture
Pulitzer Prize Winning Columnist to Deliver Ayers Lecture
02/24/2017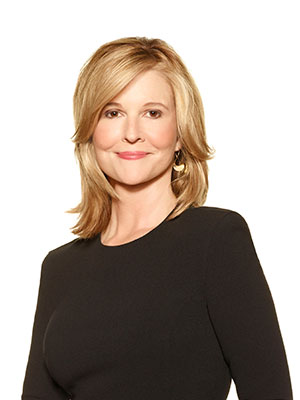 Kathleen Parker
By John Sterling
Pulitzer Prize winning conservative columnist Kathleen Parker, opinion writer and commentator for the Washington Post, will be the guest speaker at this year's annual Ayers Lecture on Thursday, March 2, at 1:30 p.m. on the 11th floor of the Houston Cole Library. Admission is free and open to the public.
A Florida native, Parker began her column in 1986 and has been a member of the Washington Post Writers Group since 2006. She captured the Pulitzer Prize in 2010. She is a noted conservative commentator and has been a vocal critic of President Donald Trump. Recent columns have included a discussion on the country's current perception of media, on the actions of the new president and his administration – both good and bad – as well as Steve Bannon's role in the Trump presidency.
As a conservative commentator willing to critically analyze the actions of both political parties, Parker will bring to the Ayers Lecture criticism of both the left and right and pointed "what-ifs" meant to inspire critical thinking.
The Ayers Lecture series was established in 1988 as a partnership between The Anniston Star and JSU. It is named in honor of Harry M. and Edel Y. Ayers, former publishers of the Star. The event is hosted annually by the JSU Department of Communication as a tribute to the living story of communication in Northeast Alabama. 
John Sterling is a senior majoring in communication at JSU. He is interning in the JSU Office of Public Relations before graduating this spring.