MFA Students Team Up with JHS
MFA Students Team Up with JHS
02/19/2017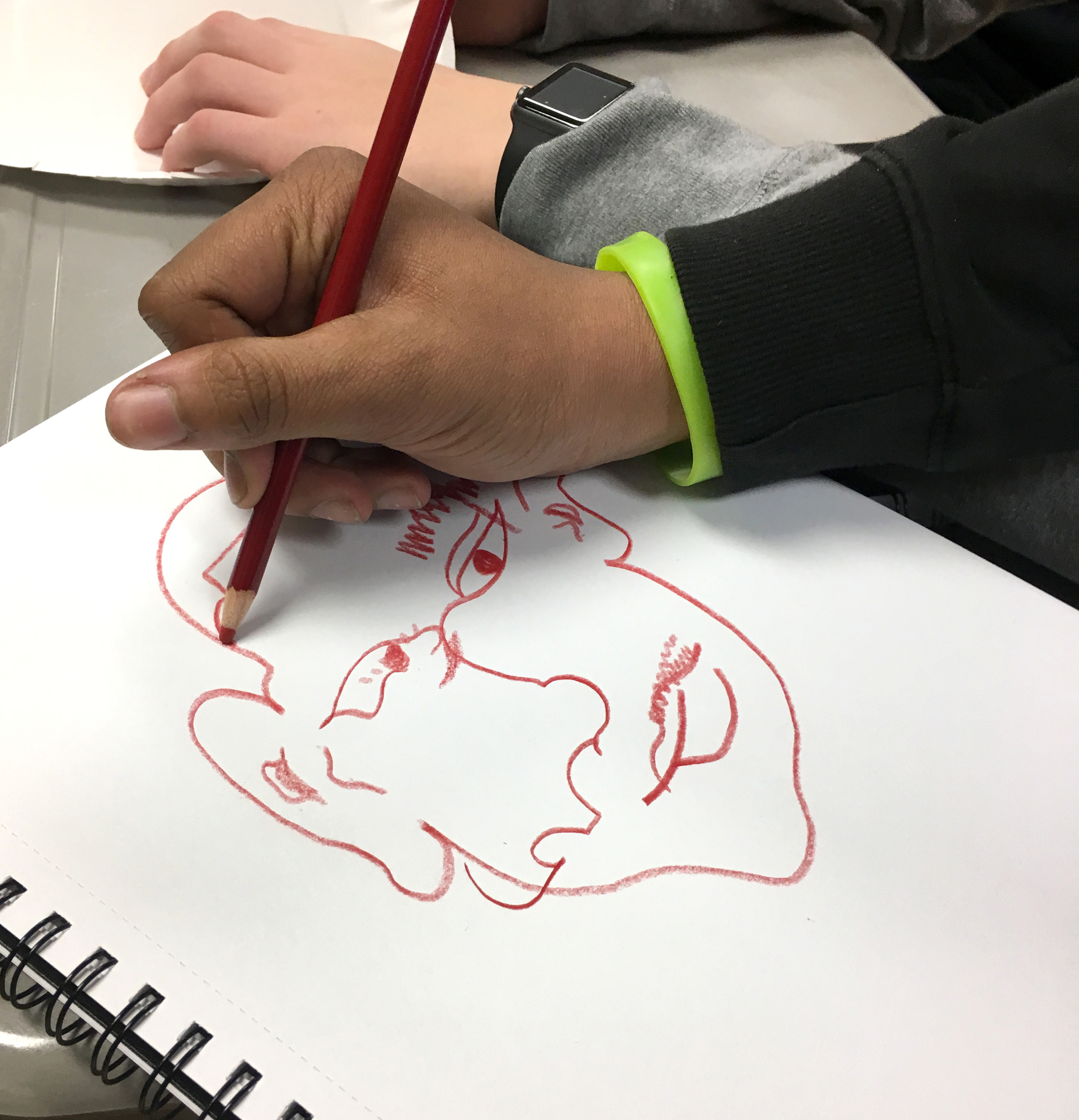 The JSU Department of Art is pleased to announce its outreach program with Jacksonville High School. The pilot program, dubbed the "JSU/JHS Art Partnership," was designed to bring art education into public schools as well as help MFA candidates at JSU develop teaching skills. 
While the program recognizes there are hundreds of forms of the visual and performing arts, many of these practices begin with or rely heavily upon drawing. Therefore, this year's JSU/JHS Art Partnership aims to share with program participants a variety of tools, techniques and approaches used in drawing and keeping a sketchbook.
JSU Art wants to impress upon these students that drawing and keeping a sketchbook is a very easy and accessible way to embrace the arts. Additionally, drawing can even benefit those not particularly interested in the arts through increasing hand/eye coordination, visual and conceptual problem solving and stress management.
The partnership's pilot program is working with select 7th grade students at JHS this year but hopes it can expand both its reach and funding in the future.
"We are excited to have this partnership with JSU in the area of art," said JHS Principal Bill Singleton. "After just one week, the students are already looking forward to the next lesson. We look forward to continuing the art partnership with JSU and are looking at ways to expand it next year to include upper grade students."