Celebrating and Supporting Our Veterans
Celebrating and Supporting Our Veterans
10/26/2016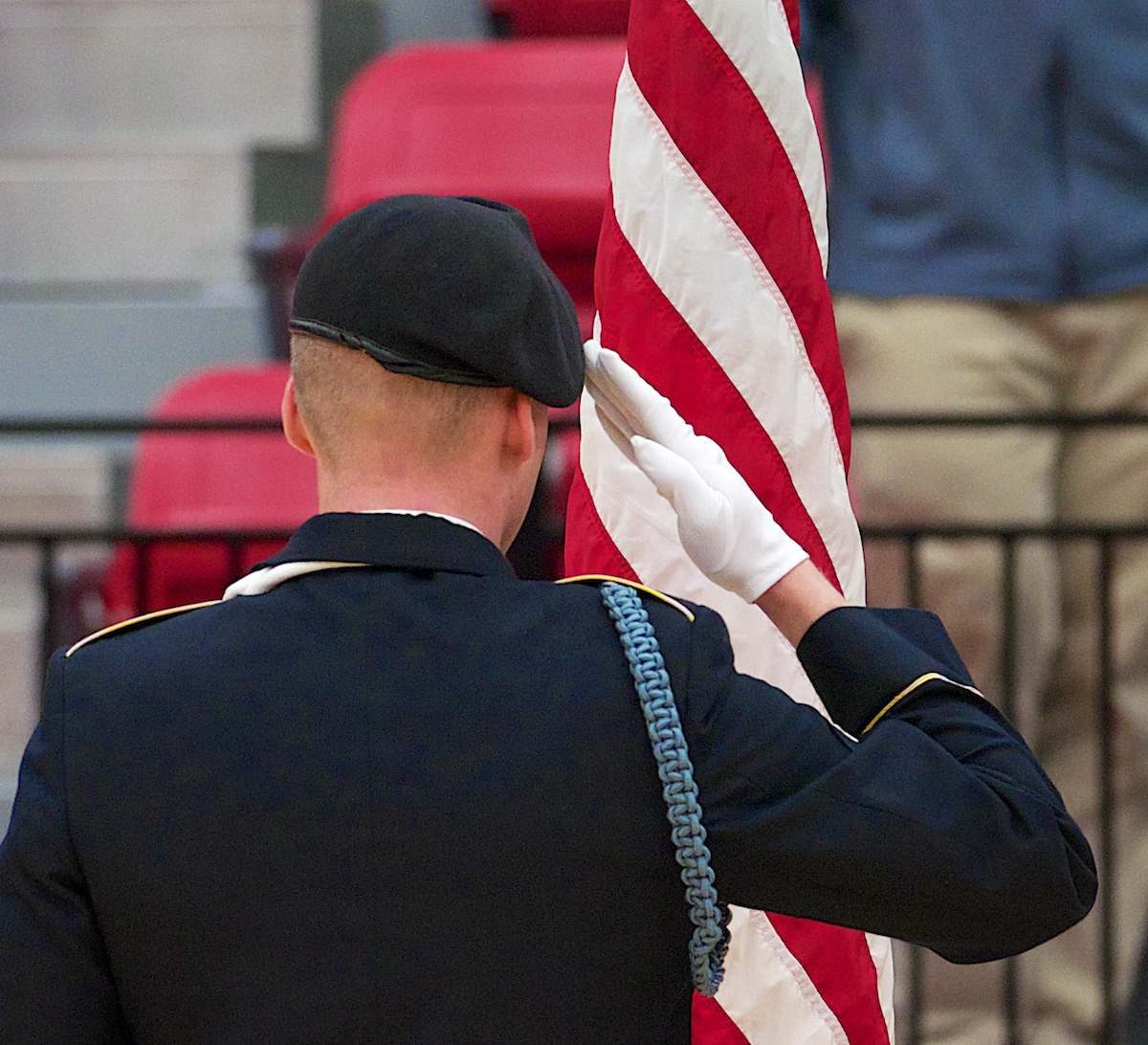 JSU and the City of Jacksonville are partnering again to present their second annual joint Veterans Day Ceremony on Nov. 10, 10 a.m., at Pete Mathews Coliseum. Following the ceremony, the university will host a ribbon cutting for its new Center of Excellence for Veteran Student Success at Daugette Hall.
The community is invited to attend the following events celebrating our military and veterans:
Veterans Day Ceremony
10-11:15 a.m.
Pete Mathews Coliseum
Presentation of colors by the JSU ROTC Color Guard
Invocation and benediction by JSU alumnus and retired US Army chaplain Tom Smith
Performances by the JSU Band Ensemble, vocal quartet and Marching Southerners
Video Tributes
Speeches by Rep. Mike Rogers, JSU President John Beehler, Jacksonville Mayor Johnny Smith, ROTC LTC David Wood and Justin Parker of the JSU Center of Excellence for Veteran Student Success
Can't attend in person? The event will be aired live on TV-24 and streamed on the OVC Digital Network. 
Patriotic Lunch
11 a.m. to 1:30 p.m.
Jack Hopper Dining Hall
Enjoy an all-you-care-to-eat American lunch in the patriotically themed Jack Hopper Dining Hall for the special one-day rate of $5 per person.
Ribbon Cutting and Open House for the Center of Excellence for Veteran Student Success
1:30 p.m.
JSU Quad, in front of Daugette Hall
Celebrate the grand opening of the new Center of Excellence for Veteran Student Success at this ribbon cutting and open house. Funded by a $330K grant from the US Department of Education's Fund for the Improvement of Postsecondary Education (FIPSE), the center supports veteran students with the goal of increasing enrollment, good academic standing, persistence, and graduation rates at the university.
For more information on the Veterans Day ceremony, contact Allison L. Newton of the JSU Research Center for Veteran Support Services at 256-782-5108 or anewton@jsu.edu.