Chemistry Program Now Offering National Certification
Chemistry Program Now Offering National Certification
09/21/2016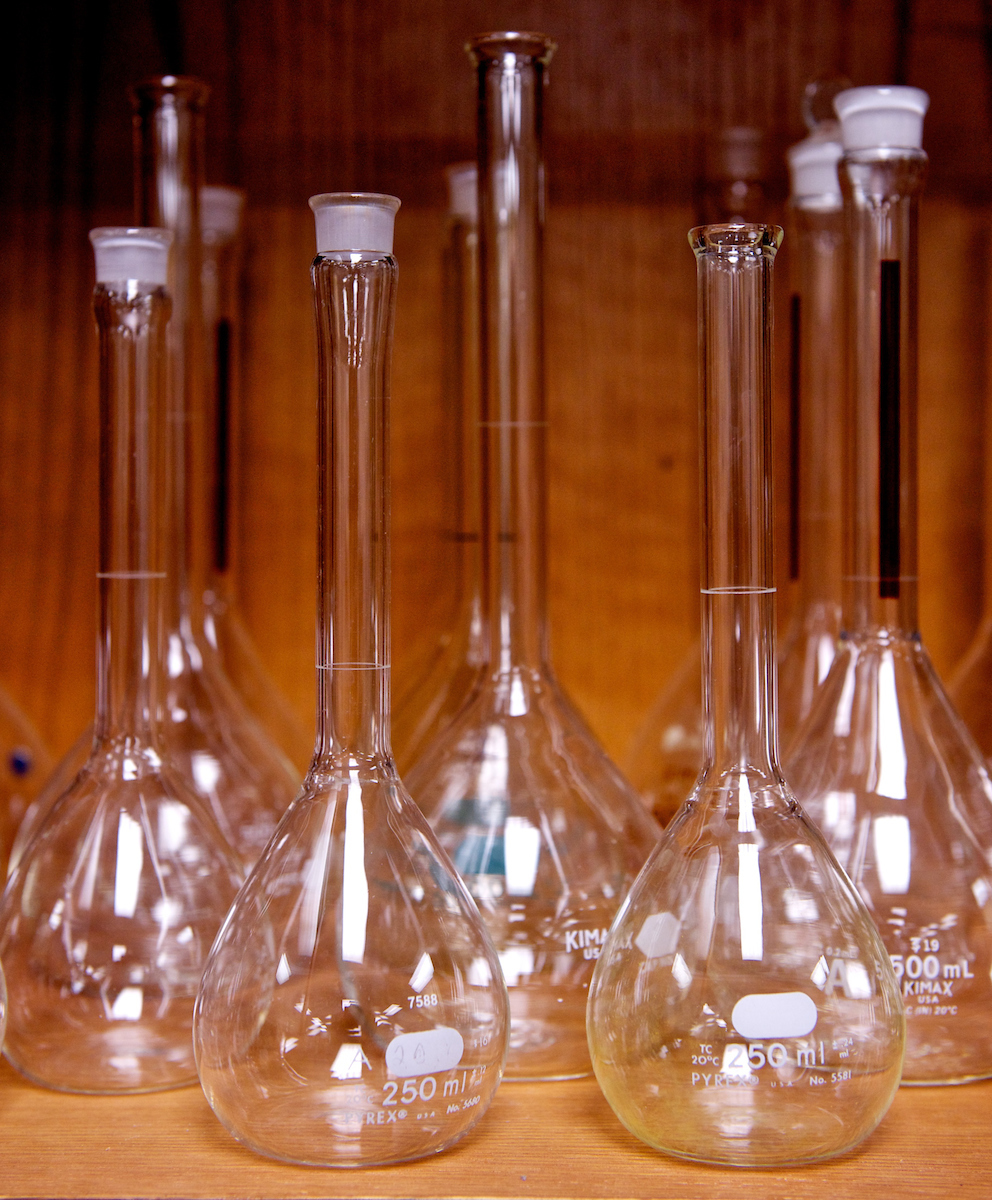 In addition to their diplomas, JSU chemistry graduates will now receive something extra upon completion of their bachelor's degrees: certification from the American Chemical Society.
The JSU chemistry program has gained the seal of approval from the ACS, an accomplishment that distinguishes the program nationwide as a rigorous and broad-based program that provides undergraduates the intellectual, experimental and communication skills needed to become effective scientific professionals. 
Gaining ACS approval was not an easy feat. Seven years in the making, the chemistry program – housed within the Department of Physical and Earth Sciences – had to make a few adjustments. All exams, assignments and experiments taught within the program had to be submitted to ACS for review. As a result, nine additional credit hours were added to the curriculum.
Beginning Spring 2017, chemistry majors will be required to complete 48 hours of coursework. Those who complete the revamped program will be awarded an ACS certificate upon graduation. The curriculum changes are expected to make graduates even more competitive and career-ready.
Dr. Brent Helms, associate professor chemistry, said a large percentage of JSU chemistry students go on to graduate school and many are employed directly in the chemistry field. He said the greatest success of the program is measured by the success of the students and ACS approval will make JSU's outstanding chemistry graduates even more prepared for their careers.
"Our goal is to give the students the tools they need to succeed," he said.
For more information on the JSU chemistry program, contact Helms at 256-782-5223, 256-438-3749 or ahelms@jsu.edu.