Third Annual Dog Daze at the Canyon Center Slated for August 27
Third Annual Dog Daze at the Canyon Center Slated for August 27
08/24/2016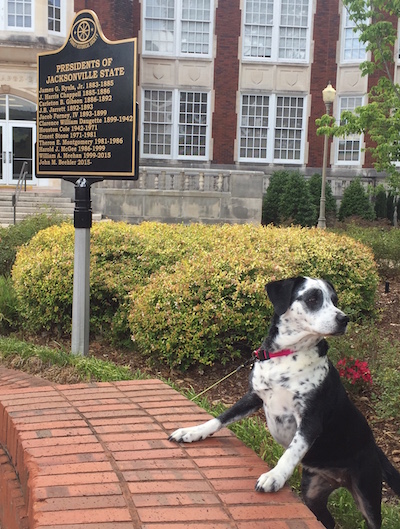 Want to get back to nature with man's best friend? Check out the Third Annual Dog Daze: A furry fest for dogs and their humans at JSU's Little River Canyon Center in Fort Payne on Saturday, Aug. 27 from 11:00 a.m. - 2:00 p.m.
This year is going to be better than ever with sheep herding demonstrations by No More Mondays Farms, canine protection demonstrations by McCreary K-9 Facility, "Basic Pet First Aid" and "Top 10 Things Every Pet Owner Should Know" by Dr. Niki Wayner, "Amazing Service Dogs" by Haley Conroy, and much more. While at the Canyon Center, you can also enjoy plenty of opportunities to play with your pet. Here are some of the activities you can expect:
Tricks & Treats: Can your dog flip? Talk? Walk on its hind legs? Show us for a treat!
Paw Art: Save your best bud's paw print forever
Doggie Sniffing Hike on the Path to Learning: Clues help humans interpret dog "language"
Animal Rescue Groups: Friends of DeKalb County Animal Adoption Center
Cooling Pool for Canine Play
Door Prize for Pets (Donated by Dekalb Animal Hospital in Fort Payne and Merial)
Please note that pets must be leashed and up to date on vaccines. For more information, call Niki Wayner at the Little River Canyon Center, 256-845-3548.