New Practice Field Planned for Our Marching Southerners
New Practice Field Planned for Our Marching Southerners
08/24/2016
For the first time in the 60-year history of the program, the internationally recognized Marching Southerners and Ballerinas will have a dedicated practice facility. The intramural field near Paul Carpenter Village is currently being renovated with new artificial turf that will provide a state-of-the-art rehearsal surface for the 500-plus band and the numerous high school marching band camps that the music department at JSU hosts each summer. The new facility will include lights, restrooms, fencing and storage. 
Currently, the band practices on the parking lot of Pete Mathews Coliseum. In addition to the radiating heat of late summer and early fall, practicing for hours each day on the hard asphalt surface increases the likelihood of leg and ankle injuries. Word of the new facility has already created excitement among current band members and the new facility will further enhance the recruiting efforts of the program in the coming years. 
"This is a 23-year dream of mine for the program that has finally come to fruition," said Dr. Ken Bodiford, Director of University Bands.
Originally planned as a single use facility for the band using the old turf from the football stadium, the decision to install brand new turf will offer optimal utilization of the facility by the campus community and provide a safe surface for recreational use for all JSU students. When not used by the band program, the facility will be available for students participating in the recreational sports program through numerous intramural activities.  
SGA President Jesslan Sharp remarked, "I could not be more excited about the news of this field. The students who are in the band deserve to have a comfortable place to practice, and I truly believe that this field will serve not only the band students well, but also those students who participate in recreational sports."
JSU President John Beehler stated, "The Marching Southerners and Ballerinas are a great point of pride for the university. I am very pleased that we have found an innovative way to reward the hard work of the students and faculty in a program that brings such acclaim to JSU, while at the same time creating a first class recreational venue that all of our students can enjoy."
It is anticipated that the field will be completed in mid-November, in time for the Marching Southerners' reunion and 60th anniversary celebration.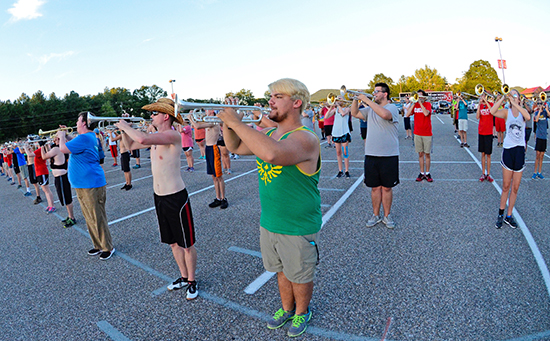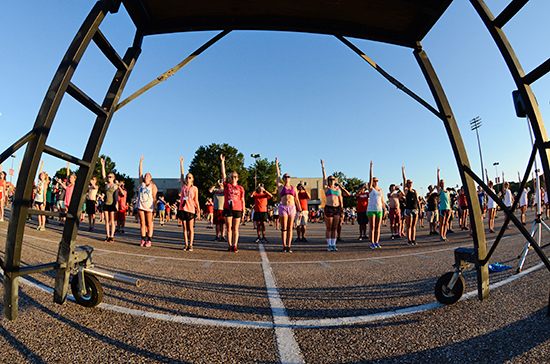 Above: The JSU Marching Southerners and Ballerinas practice on the parking lot of Pete Mathews Coliseum. (Photos by Katy Nowak)