UPD and SGA Partner to Improve Student-Police Relations
UPD and SGA Partner to Improve Student-Police Relations
06/23/2016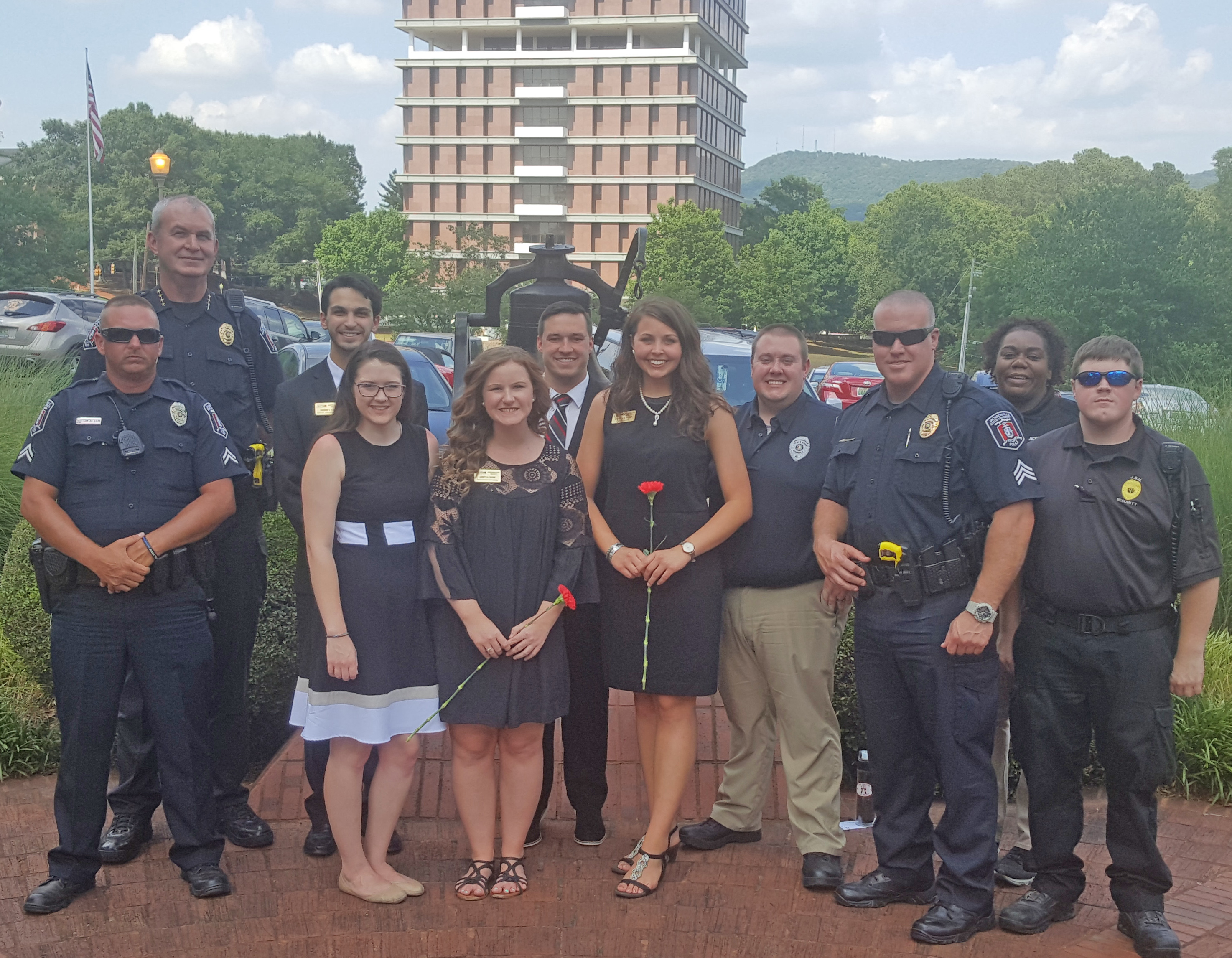 UPD officers show support of students by attending the SGA's Remember Orlando vigil on June 22.
The JSU Student Government Association and University Police Department are partnering to improve the relationship between students and campus police.
Beginning this fall, the SGA and UPD will co-host casual mixers that bring students and police together – with officers dressed in their civilian clothes – to break down barriers and build camaraderie. Other activities and promotions are also in the works.
"It is important that the SGA partner with the UPD because we share a common goal: ensuring that students are receiving the services and treatment they need in order to flourish and be successful at Jacksonville State," said Casey Payne, SGA director of publicity and secondary English education senior. "It is of upmost importance that we also acknowledge that UPD provides our students with a safe environment to achieve this goal. Two heads are always better than one, so uniting to achieve this common goal will only strengthen the attempt."
The SGA's executive officers have participated in "ride-alongs" with campus police, toured police department facilities, and sat down for an open discussion about students' perceptions of the department and how the UPD can improve service to students.
In the coming months, the UPD and SGA will continue to explore ways to enhance dialogue, breakdown stereotypes and misconceptions, and improve transparency and communication.
"I think it's important that everyone feel that we are here to make sure their time at JSU is not affected by a crime or a safety issue," said UPD Chief Shawn Giddy. "Working with the SGA is one method we are using to maintain positive relationships with those we serve and protect."
Learn more about the CALEA accredited police department at www.jsu.edu/police.