Meet the 2016 Ballerinas at the May 7 Marching Ballerina Showcase
Meet the 2016 Ballerinas at the May 7 Marching Ballerina Showcase
04/15/2016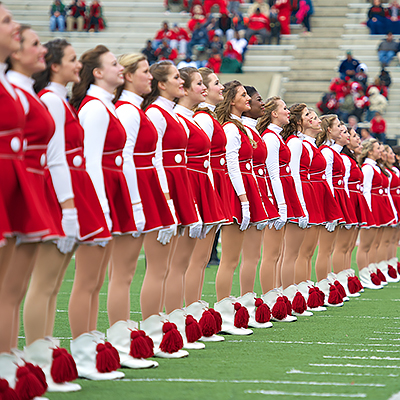 On April 9, the 2016 Marching Ballerina line was selected. Thirty-one talented young ladies from throughout the Southeast were chosen in the highest-scoring auditions yet! Please join the newly selected 2016 Marching Ballerinas for their Marching Ballerina Fundraiser Showcase on May 7 in the Mason Hall Performance Center. The event begins at 7 p.m.
During this fun night, you will see solo and group performances from the 2016 line, group leaders, and Head Ballerina Ashlyn Odom. This annual event kicks off the 2016 fundraisers for the line, and all donations will go toward uniform costs. Suggested minimum donations of $5 will be taken at the door.
Congratulations to the 2016 Marching Ballerinas:
Ashlyn Odom Head Ballerina
Becca Davis, Group Leader
Sydney Harding, Group Leader
​Jordan Hill, Group Leader
Addison Eskins
Alex Buchanan
Chloe Cardwell
Lauren Goolsby
Madison Buchanan
Tiffany Minnick
Adrianne Lane
Crystan Irwin
Jayna Densmore
Kristin Free
Lauren Stewart
Lindsey Birchfield
Melyssa Guerin
Payton Partridge
Ryleigh Clark
Zoe Sitton
Chloe Saulter
Darby Angel
Emily Rich
Harlie Vines
Kathryn Babb
Katie Beth Carter
Lennon Baxter
Paige Mason
Peytan Dill
Shea O'Donnell
Syerra Dobson
The Marching Ballerinas are under the direction of Noelle Millirons Stovall. For more information, please contact Stovall at noellestovall@gmail.com.