Find Your Future at the Spring 2016 Graduation Fair on Feb. 25
Find Your Future at the Spring 2016 Graduation Fair on Feb. 25
02/17/2016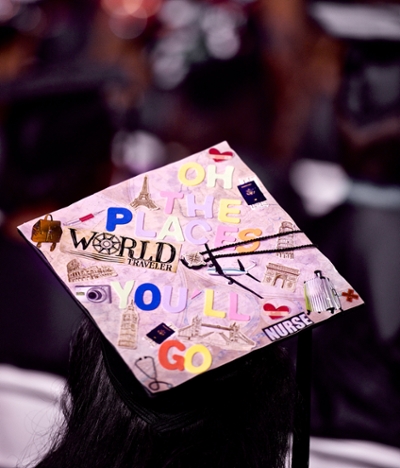 Attention, graduating seniors! Take the hassle out of the tassel by attending the Spring 2016 Graduation Fair. If you are graduating in the spring, you will not want to miss out on this information expo, complete with food, fun and door prizes. 
At the fair, you will be able to learn all you need to know about graduation:
Chat with your check-out person 
Learn about accessible parking 
Visit with Alumni Relations 
Cap and gown pictures 
Video record a message to family and friends 
This event will take place on Thursday, February 25, from 2:00 until 6:00 p.m., in the Theron Montgomery Building (TMB). 
For more information, please contact the Office of the Registrar at 256-782-8270.