JSU College of Nursing Reaccredited Through 2025
JSU College of Nursing Reaccredited Through 2025
01/27/2016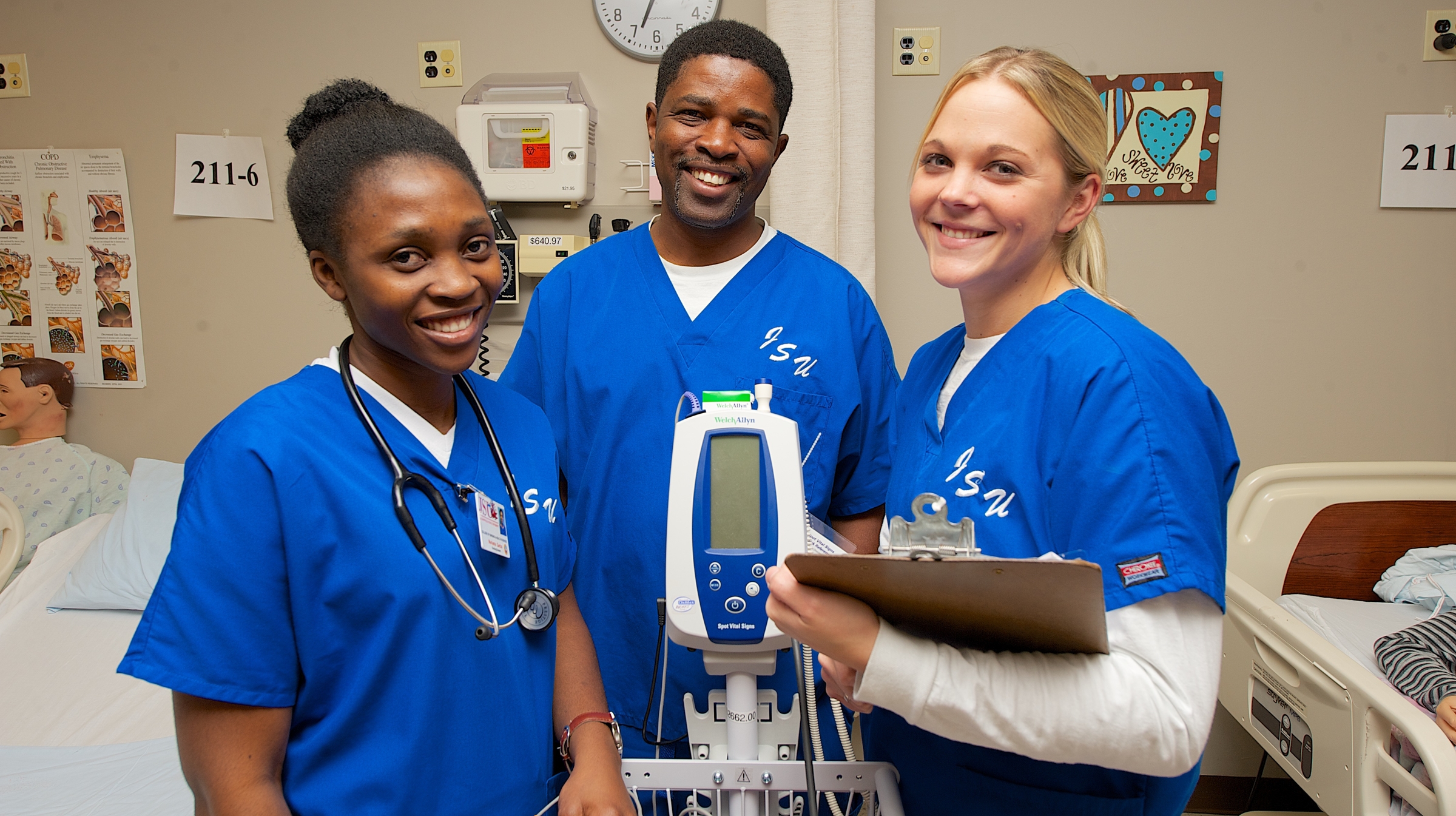 JSU offers undergraduate and graduate degrees in nursing, an online RSN-to-BSN program, and soon a BS in Respiratory Therapy.
The JSU College of Nursing has been reaccredited through 2025 by the Commission on Collegiate Nursing Education, a national accrediting agency recognized by the U.S. Secretary of Education that ensures the quality and integrity of nursing programs across the country.
Both JSU's baccalaureate and the master's degree programs were determined to have met all accreditation standards following an on-site visit in March. A voluntary, self-regulatory process, accreditation supports and encourages continuing self-assessment, growth and improvement by nursing programs.
"We are very pleased with the outcome of our visit," said Christie Shelton, dean of the JSU College of Nursing. "Preparing for the once-in-ten-year site visit was quite an undertaking and many of us were novice in regards to that experience. However, we collaborated together, sought expert advice, and worked diligently to prepare and showcase the evidence of our quality nursing programs. These efforts paid off with a verbal report indicating all standards were met in March, followed by this official notification, recently received."
JSU's College of Nursing offers students the opportunity to pursue a Bachelor of Science in Nursing or one of three Master of Science in Nursing programs specializing in community health nursing, community health with a concentration in nursing education, or community health with a concentration in emergency management. The college also offers a completely online RSN-to-BSN program and graduate certificates in nursing education and emergency preparedness nursing coordination. The state recently approved a new Bachelor of Science in Respiratory Therapy program in the college, which is currently admitting students for a 2017 expected start date.   
Learn more about JSU Nursing.