Behind the Crown: A Profile on Miss JSU 2016
Behind the Crown: A Profile on Miss JSU 2016
01/29/2016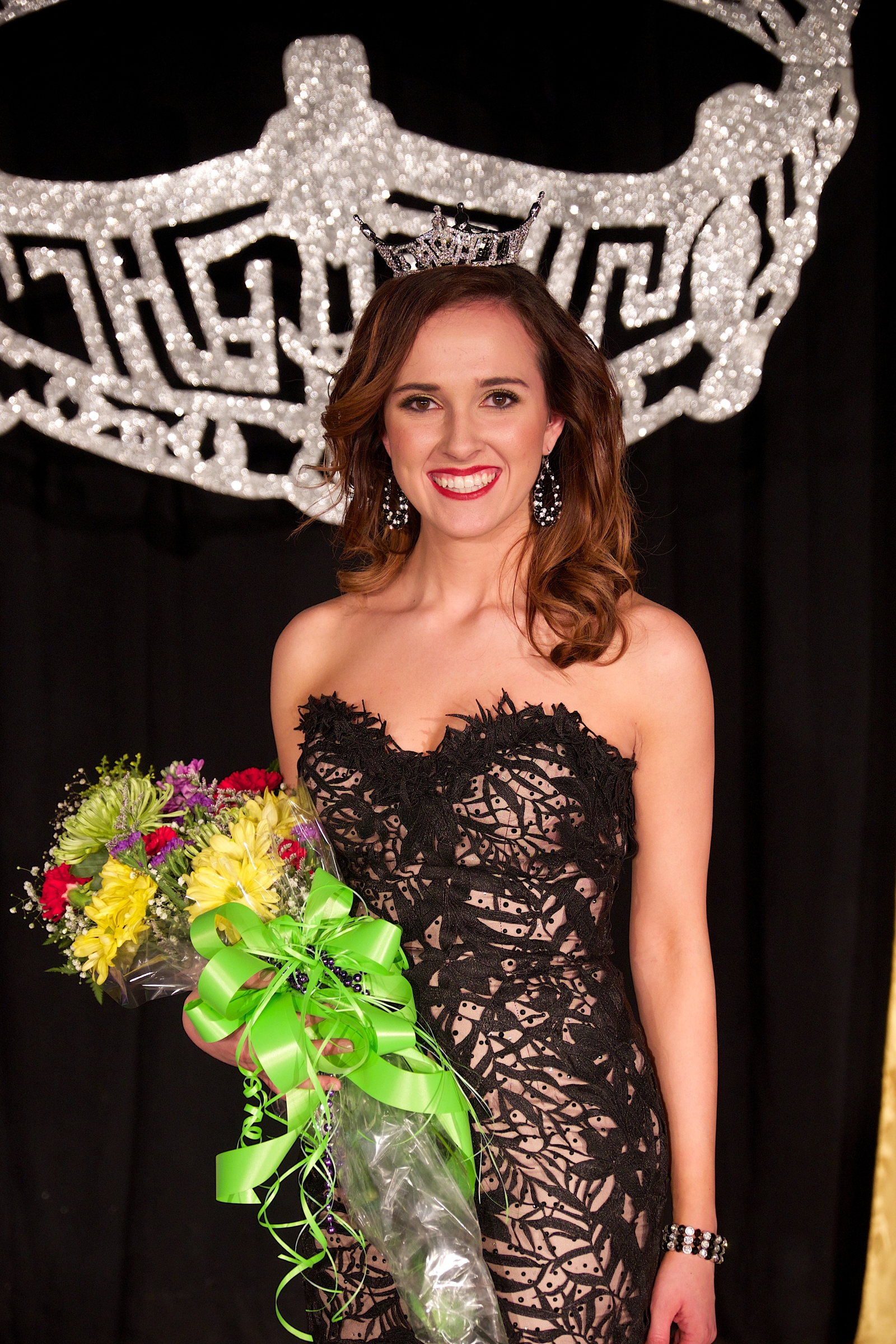 Meet Madelynn Barker, Miss JSU 2016. Photo by Steve Latham.
By Katie Cline
As she stepped out onto the stage in Leone Cole Auditorium to compete in the 2016 Miss JSU pageant on Jan. 15, freshman Madelynn Barker knew it was exactly where she needed to be. The 19-year-old psychology major was crowned Miss JSU just a few hours later, and she is looking forward to the next year of representing the university.
"The atmosphere at Miss JSU was exhilarating," Barker said. "Even though I had nerves – which are unavoidable – I felt the overwhelming love and support from my friends and family, and that alone pushes me to be the best I can be. To be Miss JSU 2016 means to me that I have the responsibility and great honor to represent my school to the best of my ability."
Barker has been participating in pageants since her senior year of high school, and she and hopes to inspire other girls with her new title.
"I do believe girls can benefit from participating in pageants," Barker said. "These pageants helped to bring me out of my shell. I have learned to always stand firm in my beliefs, and it has given me the confidence to overcome my shyness.
As part of being Miss JSU, Barker qualifies for the Miss Alabama pageant in June, which she describes as a dream come true. "I still have to pinch myself sometimes because it doesn't seem real," she said.
Barker's platform is G.I.R.L.S (Growing, Initiating and Realizing Lessons in Self-respect), which allows her to travel to area middle and high schools and talk to preteen and teen girls about respecting themselves and their bodies and how to handle peer pressure.
"My favorite part about pageants is the service aspect," said Barker. "I love the fact that this allows me to give back to others. My platform is very special to me and allows me to pass on wisdom that I have learned over the years. I love these young ladies like family and enjoy spending time with them."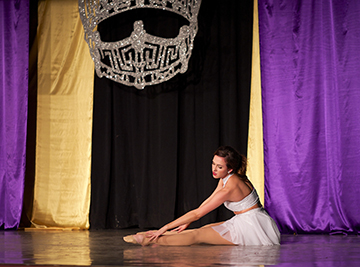 Barker is a 2015 graduate of Weaver High School in Weaver, Ala. She is the daughter of Jason and Leann Barker and has a 13-year-old sister, Caroline. In her spare time she enjoys baking and dancing and has studied dance at Sheila Lindley's World of Performing Arts for 15 years. For the talent portion of the Miss JSU pageant, Barker performed a contemporary ballet routine to Kari Jobe's song "Forever." She is a member of Freshman Forum at JSU and received the JSU Leadership Scholarship, the Nancy Julian Scholarship and the Cody Watson Scholarship. She hopes to become a school counselor after graduating.
With her crowning, Barker joins a long line of women who have graced the Miss Alabama stage under the title Miss JSU. Seven former Miss JSUs have won the Miss Alabama title: Ceil Jenkins Snow, 1971; Jane Rice Holloway, 1973; Julie Houston Elmer, 1977; Teresa Cheatham Strickland, 1978; Tammy Little Haynes, 1984; Heather Whitestone McCallum, 1994; and Jamie Langley, 2007. Teresa Cheatham Strickland was the first-runner-up in the 1979 Miss America pageant and, in 1995, Heather Whitestone McCallum became the first hearing impaired woman to be crowned Miss America.
Congratulations again to Madelynn Barker! We at Jacksonville State University know that you will represent our university with grace, beauty and poise both on and off the stage over the next year.