JSU Student Opens Music Repair Business
JSU Student Opens Music Repair Business
11/20/2015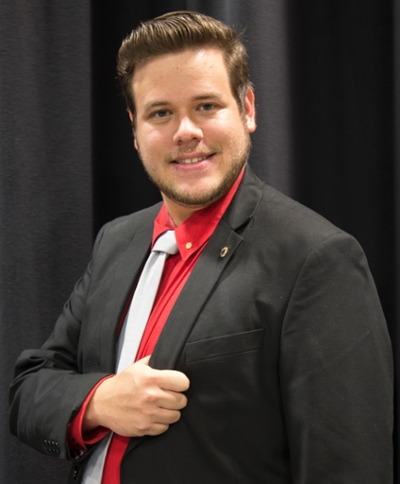 By Heather Greene 
Do you have an old musical instrument that needs a small repair to put it back in the game? Well, that dusty guitar or saxophone sitting in the back of your closet is in luck because Ramsey's Musical Instrument Repair has recently opened in Mason Hall on Jacksonville State University's campus.
Each year, JSU's Department of Music offers an Entrepreneurship in Music Business Fellowship for students hoping to start their own small businesses. This year's fellowship was awarded to 21-year-old Ty Ramsey, a senior majoring in music education hailing from McDonough, Ga. He is using the award to start up his own music repair business.
Ramsey is not a novice to the music world, as he plays the saxophone and bassoon and is a member of The Marching Southerners, the JSU Symphonic Band, the Wind Ensemble, the Saxophone Choir, Kappa Kappa Psi National Honorary Band Fraternity, and the Calhoun County Community Band. Additionally, he has participated in ensembles associated with the JSU jazz department and the JSU A Cappella Choir.
Dr. James Woodward, who oversees the fellowship program, said Ramsey was required to present his business plan to a committee of the music faculty. Upon receiving the fellowship, he was given supplies appropriate for starting his business, in addition to resources from the music department and faculty. "He was especially granted the fellowship from his overall drive and enthusiasm for opening this business and establishing a career fixing instruments," said Woodward.
Ramsey has set up shop in Mason Hall, room 127A, over the next year. He repairs musical instruments for musicians both on and off campus and will not turn away type of instrument.
"This fellowship, to me, is an opportunity to get my foot in the door to business ownership, an opportunity that many of my peers never get to have," Ramsey said. "I have gained many opportunities to advance myself as a musician and a person through the music department here at JSU."
For more information, e-mail Ramsey at cramsey2@stu.jsu.edu or find him on Facebook under "Ramsey's Musical Instrument Repair."
Photo: Ty Ramsey (courtesy/Victoria Watson).