JSU Students Enjoy Cosplay Culture
JSU Students Enjoy Cosplay Culture
10/26/2015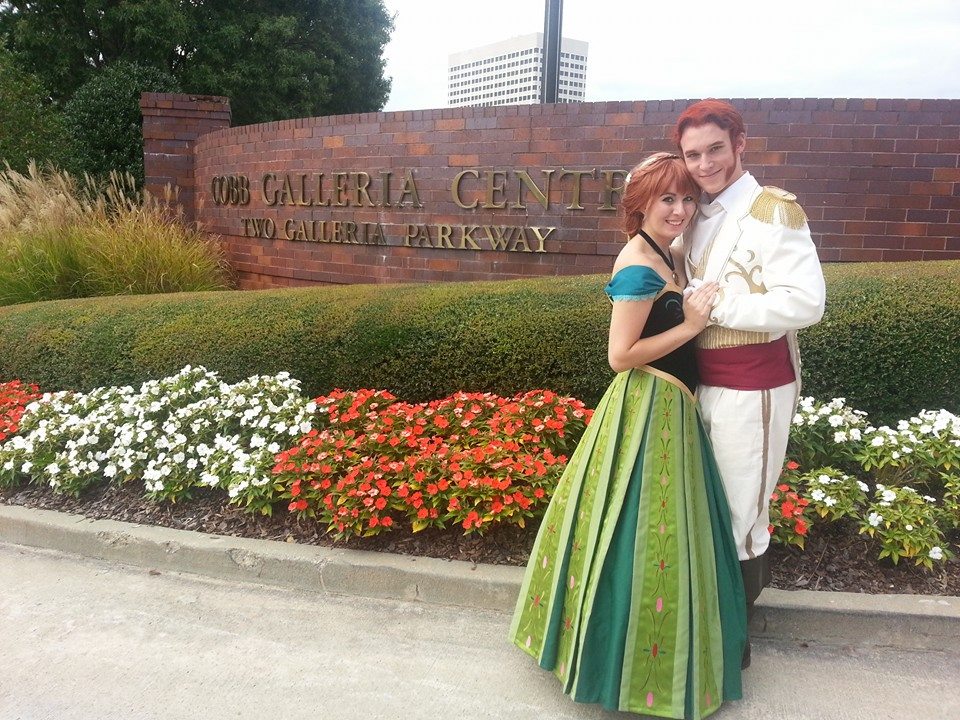 Megan Wise and Alex McFry of White Plains dressed as Princess Anna and Prince Hans from "Frozen" for a recent cosplay convention.
By Katie Cline
It's a bird! It's a plane! It's…Elsa from "Frozen"? And to the left is Harry Potter on his trusty Firebolt broomstick. To the right are the Pokémon trainer Ash and his Pikachu. All around are characters from television, books, movies and anime, ranging from Disney princesses to Transformers. In what crazy alternate universe are all of these characters in the same place? Just your typical cosplay convention, of course.
Originating in the 1990s, the word "cosplay" means, "the practice of dressing up as a character from a movie, book or video game, especially one from the Japanese genres of manga and anime" according to the Oxford dictionary. The phenomenon has given dedicated fans a way to experience their favorite fictional universes year-round, not just on Halloween.
Even in small town Jacksonville, the cosplaying community has a few dedicated members. Megan Wise, a junior majoring in broadcast communications at JSU, has been going to conventions and cosplaying since her freshman year at White Plains High School.
"I was a huge fan of so many series, and seeing people in costumes honoring those series peaked my interest," Wise said.
And from that initial interest, Wise has introduced others to the world of cosplaying, including Alex McFy, another JSU junior majoring in broadcast communications.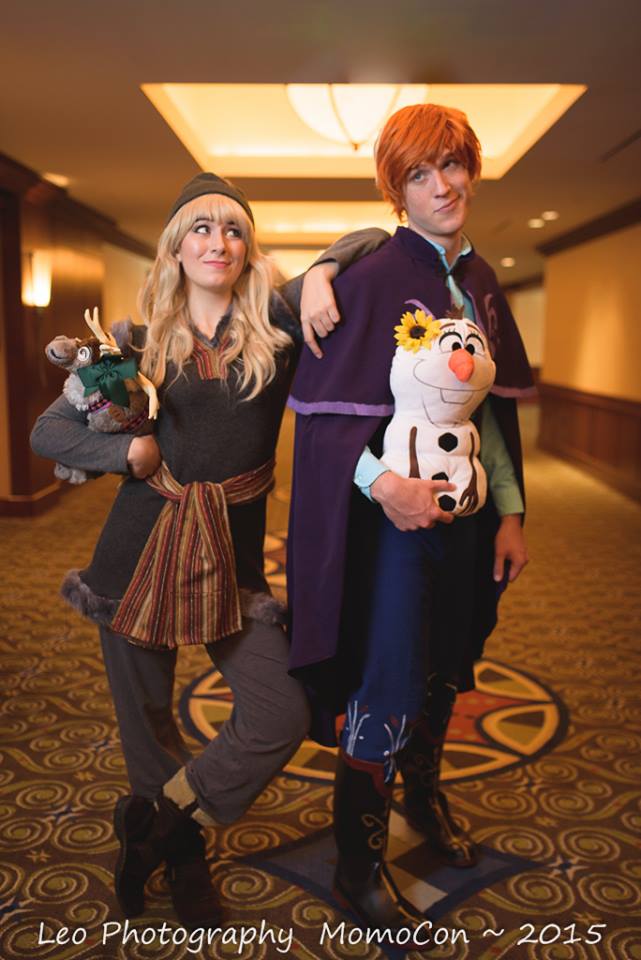 "One year, Megan convinced me to go to Anime Weekend Atlanta as Prince Eric from Disney's 'The Little Mermaid'," McFry recalls of his first convention. "All day long, I felt like a rock star. Kids wanted to take pictures with us, adults wanted pictures of us – it was like instant fame."
Even some of JSU's professors have gotten in on the trend. Freddy Clements, a professor of drama and the faculty costume designer at JSU for the past 28 years, has been judging cosplay costumes at conventions for nearly a decade.
"We look at a lot of things," Clements says of judging costumes. "If it is a reproduction costume, we judge on research and accuracy. If it is an original design, we judge on the research, documentation and quality of the construction, including finishing of seams and construction techniques used. Level of difficulty plays a big part in the judging, and the contest is divided into Novice, Journeyman and Professional. A beginner is not going to be judged beside a professional. The expectations are quite different."
How does one get started in the world of cosplay? First you pick a character and create the costume, which involves a lot of Internet browsing, thrift store shopping and general creativity. Then it's time to pick a convention. There's Comic-Con, MomoCon, DragonCon LeakyCon and hundreds of other conventions across the country every year.
"Back when I first started, my resources were very limited, but nowadays there are apps, websites and Facebook groups for cosplay," said Wise. "I always recommend finding a convention in your area and attending to see if you like the atmosphere."
Once you have a convention in mind, you book a hotel, save some money for food and souvenirs, tweak your costume, and then you're ready finally to cosplay! All of that isn't always cheap, though.
"The money and effort is always quite impressive," Clements said. "One 'Star Wars' outfit will set you back over a thousand dollars easily."
McFry said he spent around $800 on MomoCon this year. "Granted, there were cheaper places to stay and a lot of that money was spent on costumes, but still – it's hard to do on a student's budget sometimes," he said. 
But, at the end of the day, cosplaying is a fun and creative way for fans to celebrate their favorite characters and make friends in the process.
"There's a stigma that these events have that only 'nerds' or 'socially awkward' people attend – especially when it comes to the word 'anime'," McFry said. "Believe me, I had the same thoughts. I could not have been more wrong. You don't have to read, watch or even enjoy anime and manga to enjoy the conventions. You're allowed to be yourself without anybody else judging you or giving you weird looks because you feel like dressing up like your favorite character."