JSU A Cappella Choir Kicks Off the Holiday Season on Nov. 8
JSU A Cappella Choir Kicks Off the Holiday Season on Nov. 8
10/30/2015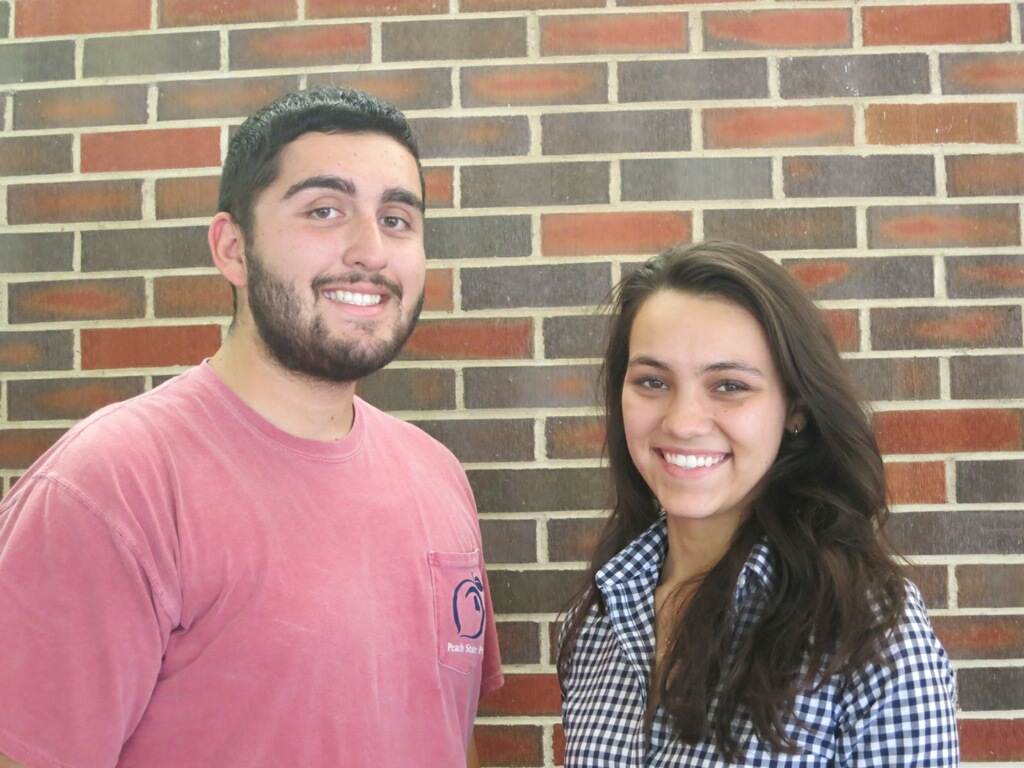 Students Christian Tenorio and Phoebe Hauser have helped teach the choir the Spanish pieces in the concert.
Christmas is just eight weeks away and the JSU A Cappella Choir is kicking off the holiday season with Latin American flair at its winter concert on Nov. 8, 3 p.m., at First Baptist Church of Oxford.
Led by Patricia Corbin, director of choral activities, the A Cappella Choir will perform arrangements from "Navidad Nuestra," a Spanish folk drama about the Nativity created by Argentinian composer Ariel Ramirez based on the rhythms and traditions of Hispanic America. The concert will be performed in Spanish and Corbin has had some great assistance in teaching the pieces to the choir.
"I knew when I programmed this work that I would need some help teaching the Spanish to the choir," Corbin said. "Lo and behold, on the first day of class after we read through a little of the work, two new choir students – Phoebe Hauser and Christian Tenorio – approached me after class and told me they were native Spanish speakers and offered their assistance."
Hauser and Tenorio are fluent in the Latin America dialect rather than the Castilian Spanish taught in most public schools. Hauser, whose mother is from Honduras, is majoring in French and plans to be a foreign language interpreter. A Colombia native, Tenorio is a biology major.
"They have been fantastic language coaches throughout the semester and we were lucky to have them involved," Corbin said.
The program will feature a guest appearance by the Oxford High School Choral Ensemble, directed by JSU alumna Holly Luke. Admission to the concert is free and open to the public. For more information, contact the JSU Office of Choral Activities at 256-782-5544.