Breast Cancer Awareness Walk Slated for Oct. 21
Breast Cancer Awareness Walk Slated for Oct. 21
10/19/2015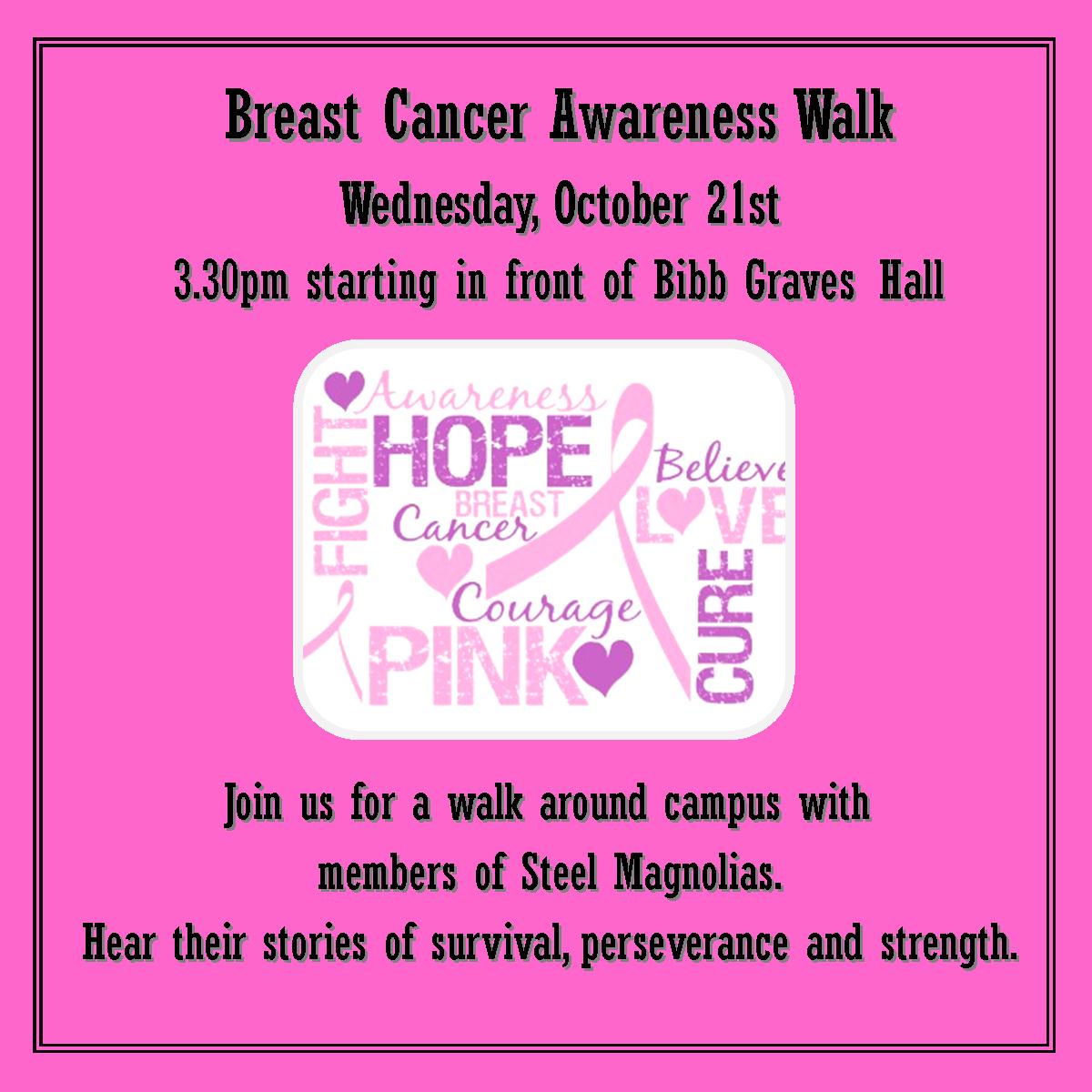 The Department of University Housing and Residence Life is hosting its annual Breast Cancer Awareness Walk on Oct. 21 
at 3:30 p.m. The walk will begin at the front of Bibb Graves Hall. The ladies of Steel Magnolias, a breast cancer support group, will join the walk participants and share their story of perseverance. Their experiences are certain to bring encouragement and perspective.
The walk route will go from Bibb Graves Hall, past the President's home, down the sidewalk on Hwy. 21, and turn right into the parking lot of Theron Montgomery Building and head up the hill back to the starting spot.
For more information, call 256-782-5122.