JSU Art Department Presents "Ley Lines" Oct. 1
JSU Art Department Presents "Ley Lines" Oct. 1
09/23/2015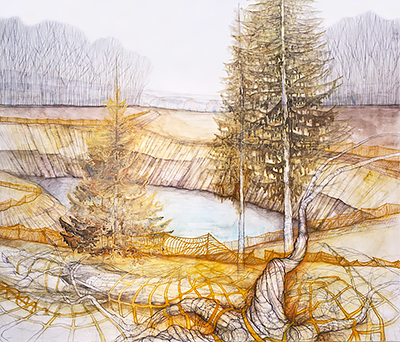 "Wellpond" by Carly Drew. (courtesy)
JSU's Department of Art will host the opening reception for "Ley Lines," a collection of contemporary drawings that explores the validity of media in the digital age, on Oct. 1, 5-7 p.m., at the Hammond Hall Gallery. The event is free and open to the public. Light refreshments will be served.
A national juried art show, "Ley Lines" received more than 250 entries from across the U.S. Jurors from the JSU art department narrowed the works down to 45 of the best and most appropriate for the gallery space. The finalists will be judged by Emily Sheehan, a professor of fine art and head of drawing at Indiana University Southeast. The best in show will receive $500. Before the reception, Sheehan will give a lecture at the Roundhouse from 3:30 to 4:30 p.m.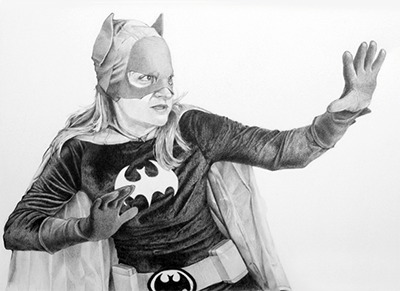 Sheehan received her Master of Fine Arts degree in visual studies from Minneapolis College of Art and Design. In her artist statement she comments, "The activity of drawing holds me in the human space longer. In my effort to portray a moment in drawn image, I consider the situation of the encounter and the depth of the physical and psychological responses triggered in the moment." 
"Ley Lines" is designed to promote new course offerings at JSU and will be held in the newly remodeled Hammond Hall Gallery. The exhibition will be on display from Oct. 1-29.
Image: "Batgirl" by Jessica Burke. (courtesy)