Campus Radio Station to Celebrate 40 Years
Campus Radio Station to Celebrate 40 Years
09/22/2015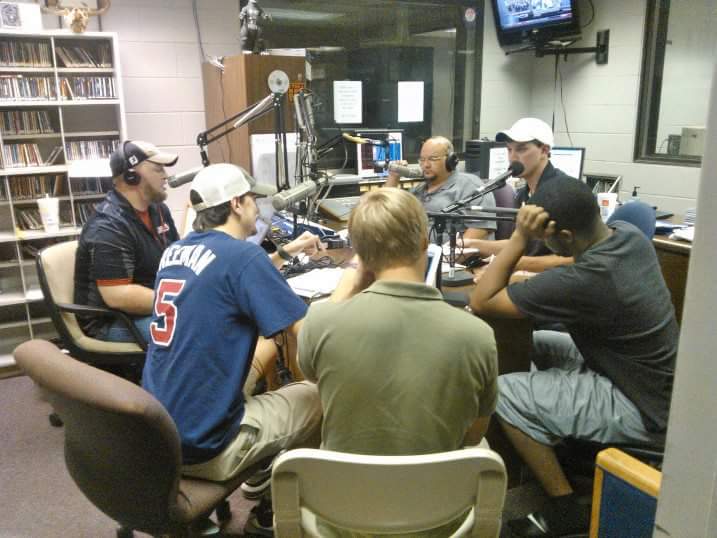 On Monday, September 29, 1975, Led Zeppelin's "Stairway to Heaven" blasted over WLJS's radio waves for the first time ever. It was on this historic day 40 years ago that radio came to the campus of Jacksonville State University, thanks largely to the work of tech-savvy students like Mike Sandefer.
"We sat around at my place, a bunch of us," Sandefer remembers of planning that first on-air show, "and thought, 'What song will they be playing a gazillion years from now?' So, we're listening to music that's popular in the 70s, and we're thinking that this Led Zeppelin song is pretty cool, so we signed on with that."
Now, every year on WLJS's anniversary, the station pays tribute to that first broadcast by playing "Stairway to Heaven," and even though it hasn't been a "gazillion" years since that fateful night when the song was chosen, it is most certainly a song that has stood the test of time, much like WLJS itself.
WLJS (91.9 FM) may be a household name for JSU students today, but campus-wide, student-run radio was a new and hot commodity in the 70s when Sandefer started the station. WLJS, which stands for "We Love Jax State," began with a lowly 10 watts broadcasting from inside Bibb Graves Hall via a radio antenna on top of the Houston Cole Library. Today, the 6,000-watt station broadcasts out of Self Hall with a $100,000 antenna on top of Chimney Peak that was donated in 2011 by Clear Channel Communications of Birmingham. The station serves as a training ground for broadcast communication majors and has launched careers of many successful radio personalities, including syndicated celebrities Rick & Bubba.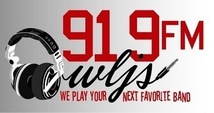 Sandefer said he has nothing but happy memories of his time at the station.  "The best buzz you could get was when that phone lit up – and we had two or three lines back then – all lights lit up and flashing," he said. "People were listening to you. And you're just involved in their life at that moment playing music."
To celebrate the station's 40th anniversary, WLJS plans to air a special program on September 29 at noon – 40 years to the minute that the station first signed on air. On October 2, all former station employees and volunteers are invited to a celebration at 5 p.m. at the International House.
It is hard to imagine JSU without 91.9 FM. For generations, the radio station has been a source of information, entertainment and pride for students and alumni alike. Here's to another 40 years for WLJS!