Jacksonville Community Garden is Ripe for Volunteers
Jacksonville Community Garden is Ripe for Volunteers
06/22/2015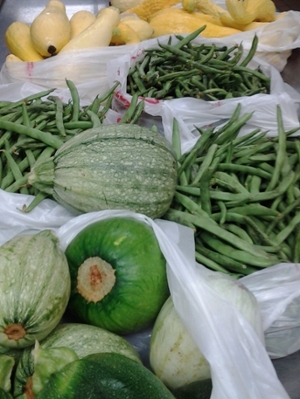 It's that time of year again! The Jacksonville Community Garden is growing ripe and volunteers are welcome. Dr. Joseph Akpan and Dr. Larry Beard of JSU's College of Education and Professional Studies joined master gardeners and volunteers from Jacksonville's First United Methodist Church and Kitty Stone Elementary School in creating a community garden that is providing healthy, fresh produce for neighbors in need.
To read more about the community garden, please click here.  
If you would like to contribute to this community effort through a donation of your time, please email Dr. Akpan at jakpan@jsu.edu or Dr. Beard at lbeard@jsu.edu, or call 256-782-5833.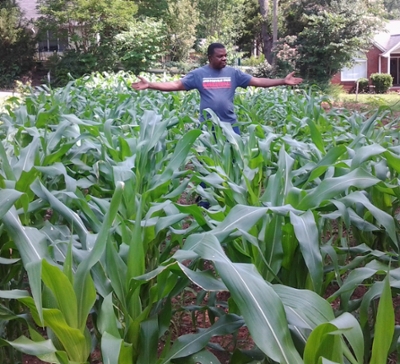 Top right photo: Fresh produce from the community garden (Dr. Akpan).  
Bottom right photo: Dr. Akpan in the community garden (Dr. Akpan).