Cortlyn Watson to Compete in Miss Alabama Pageant
Cortlyn Watson to Compete in Miss Alabama Pageant
05/26/2015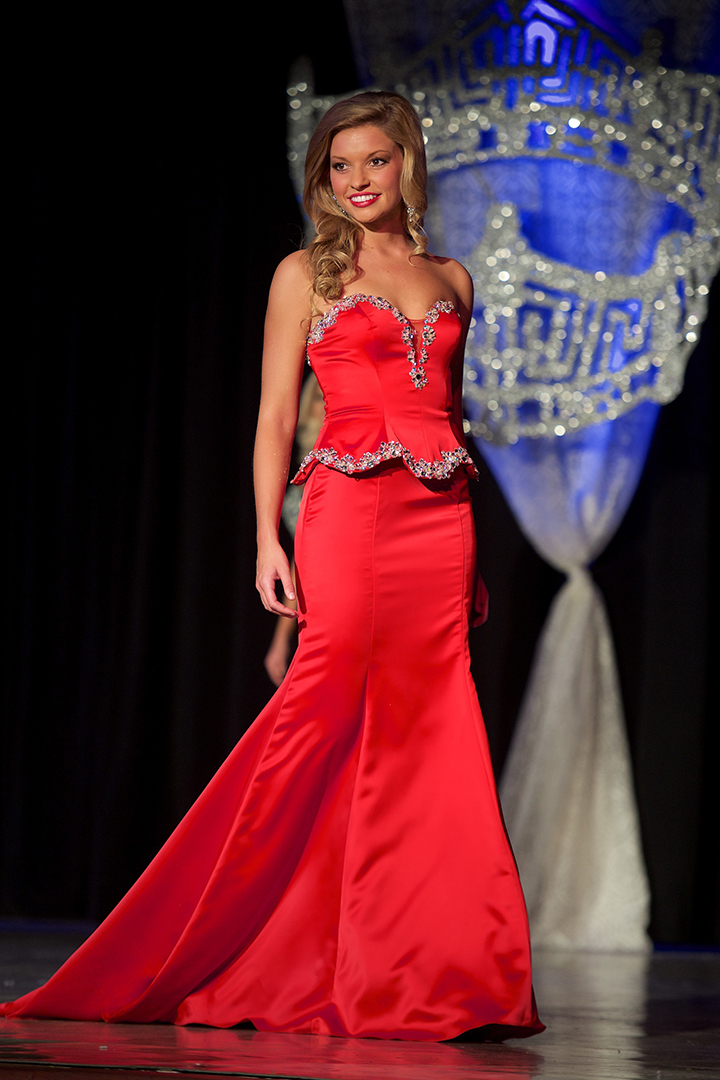 Lights shining, adrenaline pumping, crowds cheering. No, we're not talking about the Super Bowl, although it is an elite, competitive, dream-come-true for participants. We're talking about the Miss Alabama pageant. Next week, 50 intelligent, talented, undeniably beautiful women will compete for the crown, including JSU's own Cortlyn Watson.
More than just sequins and hairspray, the prestigious Miss Alabama pageant gives young women of distinction the opportunity to earn college scholarships while gaining interview skills and self-confidence. Along with the coveted title and tiara comes the opportunity to represent the state at the Miss America pageant this fall. It's a lifelong dream for Miss JSU Cortlyn Watson.
Watson hails from Cleveland, Alabama. The nursing major was crowned Miss JSU this winter as a freshman, beating out sophomores and seniors alike in an impressive display of talent, grace and poise.
"I knew going into my freshman year that I was going to compete for the title of Miss JSU," Watson said, "but I never thought I would actually win my freshman year and have this opportunity so early!"
Watson has been competing in pageants since she was just six months old and has grown to love the pageant atmosphere. For the 20-year-old, it has literally taken a lifetime of hard work to achieve this goal.
"It has always been a dream of mine to compete in Miss Alabama, so as soon as they announced me as the winner of the Miss JSU pageant and it finally soaked in my first thought was 'Wow, this is real. I'm going to compete on the Miss Alabama stage!'"
At Miss Alabama, Watson will reprise her talent from the Miss JSU pageant in January: an extraordinary clog dance routine to the Blues Brothers' hit "Soul Man." But there is something she is anticipating more than the glitter and gowns.
"I am mostly looking forward to gaining so many new memories and friendships during Miss Alabama week," Watson said. "It's an experience not many girls can say they've had, so I plan to soak it up as much as I can!"
JSU is no stranger to exceptional young women with big dreams like Watson. Since 1971, seven former Miss JSUs have gone on to be crowned Miss Alabama: Ceil Jenkins Snow, 1971; Jane Rice Holloway, 1973; Julie Houston Elmer, 1977; Teresa Cheatham Stricklin, 1978; Tammy Little Haynes, 1984; Heather Whitestone McCallum, 1994; and Jamie Langley, 2007.
More than 35 years after she wore the Miss Alabama crown, Teresa Cheatham Stricklin – the first runner-up in the 1979 Miss America pageant – is now a wife, mother, and a vocal instructor at her alma mater. Heather Whitestone McCallum, who was the first hearing impaired woman to ever be crowned Miss America, earned the title in 1995. She is now a motivational speaker and lives with her husband and three sons on Saint Simon's Island in Georgia.
Watson is next in a long line of remarkable young women to hail from Jacksonville State University and represent the school on the Miss Alabama stage. All of JSU wishes her the best of luck as she takes the spotlight in what is sure to be an exemplary showing of what it means to be a Gamecock.
Want to cheer Watson on at the Miss Alabama pageant? The competition will take place June 3-6 at Samford University. Purchase tickets.