JSU's Dr. Cynthia McCarty Selected as the State Board of Education liaison to the AASB board
JSU's Dr. Cynthia McCarty Selected as the State Board of Education liaison to the AASB board
03/18/2015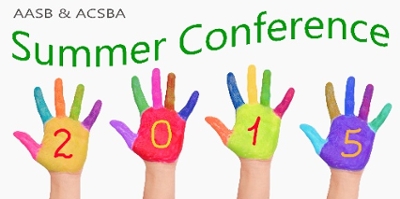 At its December Board of Directors meeting, the Alabama Association of School Boards selected JSU's Dr. Cynthia McCarty as the State Board of Education liaison to the AASB board. Dr. Yvette Richardson has served as liaison for a one-year appointment and said her farewell at the March meeting in Birmingham at the Hyatt Regency Birmingham-The Wynfrey.
"AASB greatly appreciates Dr. Richardson for her advice, guidance, service and support as an instrumental member of the board of directors," said AASB President Katy Smith Campbell of the Macon County school board. "We are excited to continue our connection with the state board through Dr. McCarty and welcome her extensive experience with state economics and economic education in K-12 schools. Maintaining the line of communication between the state Board of Education and local boards of education is crucial to the work we do, so we sincerely appreciate Dr. McCarty's willingness to serve."
As a member of the AASB Board of Directors, McCarty joins nine directors representing geographical districts and three officers who oversee the strategic direction and governance of the state's only organization dedicated to advocacy, training and services for boards of education. In addition to Campbell, her fellow board members are Vice President Pam Doyle of the Alabama School of Math and Science, Immediate Past President Steve Foster of Lowndes County, District 1 Director James Woosley of Satsuma, District 2's Donald Nichols of Perry County, District 3's Jimmy Rodgers of Covington County, District 4's Gwen Harris-Brooks of Lanett, District 5's Suzy Baker of the Alabama School of Fine Arts, District 6's Kathy Landers of Talladega County, District 7's Earnestine Tucker of Tuscaloosa, District 8's Karen Duke of Decatur and District 9's David Vess of Madison County.
McCarty was elected to represent state board District 6 in 2014. She officially began serving on the board January 2015, filling the seat left vacant when Dr. Charles Elliott did not seek re-election.
McCarty is an economics professor and director of Jacksonville State University's Center for Business and Free Enterprise Education and Entrepreneurship. She is a member of the National Business Educators Association, the American Economics Association, and the Alabama Council for Social Studies. She has authored or coauthored 14 published academic articles and has presented numerous times on the state's economy and economic education in K-12 schools. An Anniston resident, McCarty is married to Pat and has three children: Ethan, William and Daniel. She earned her bachelor's degree in international trade from Auburn University and her Master of Business Administration degree from Samford University. Her Ph.D. in economics was earned at the University of North Carolina, Chapel Hill.
The AASB Board of Director's meeting was after the AASB School Board Member Academy's spring conference. The March 6 and 7 conference featured the Leadership for Policy and Planning core course that addressed changing demographics, handling civil rights inquiries, online strategic planning tools, minority discipline, teacher quality, school board policies, planning for tragedy and more.