Price Lowered on Some Summer Online Courses
Price Lowered on Some Summer Online Courses
02/19/2015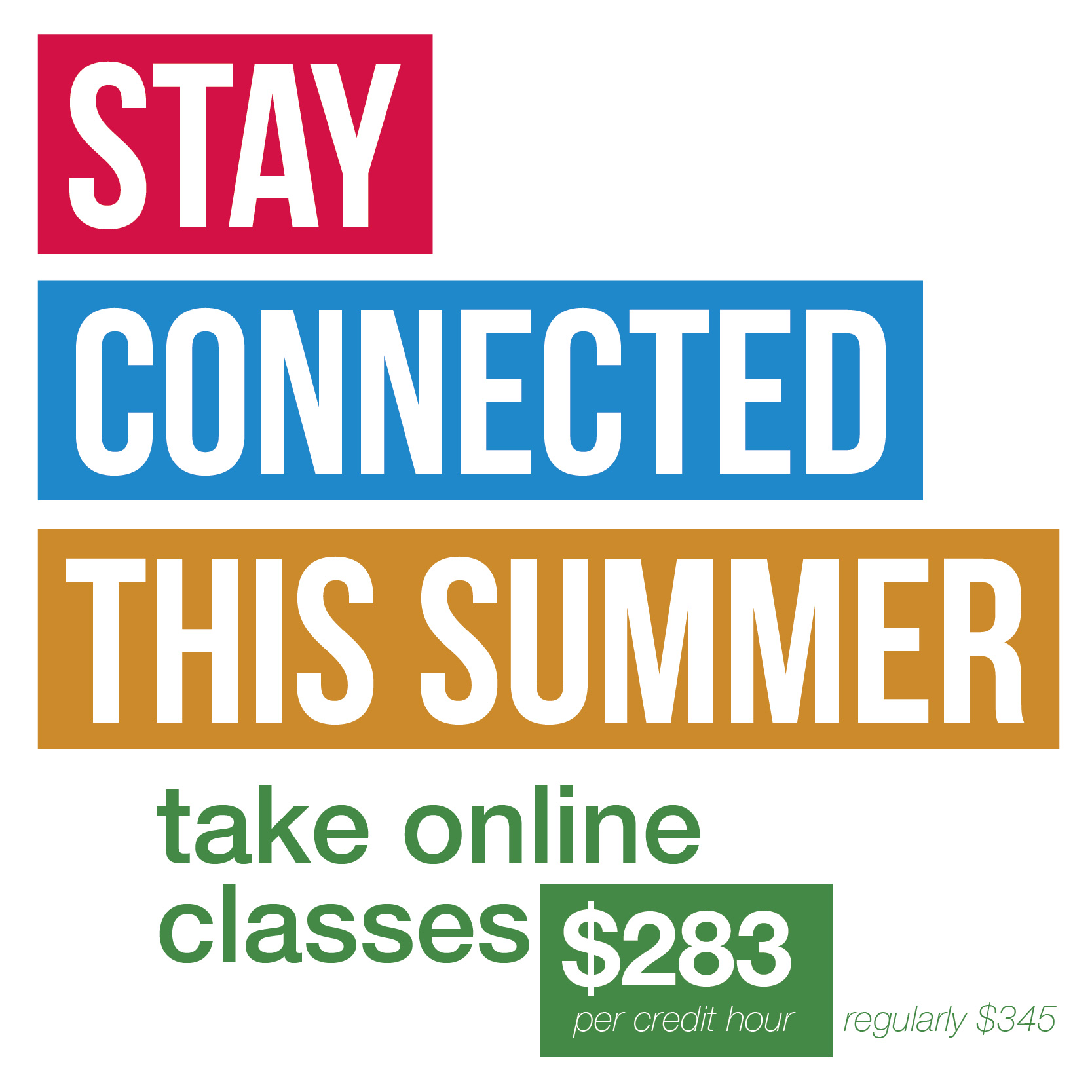 Want to take classes while you work or live at home this summer?
JSU is offering special online classes for undergraduate students during the 2015 summer terms.* Best of all, these classes will be available at the regular tuition rate rather than at the higher online rate.
Benefits
• Reduced cost: Regularly $345/credit hour. Now $283/credit hour.
• Greater scheduling convenience and flexibility.
• Eliminates the need to take and transfer credits for summer classes from community college.
• Offers an opportunity to try out online learning without paying higher online tuition rate.
Classes Available
May 6 Week
EH 101   English Composition I (3)
EH 141   Oral Communication (3)
BY 101   Introduction to Biology I (3)
BY 103   Introduction to Biology I Lab (1)
HY 201   American History I (3)
MS 100   Intermediate Algebra (3)
GY 120   World Regional Geography (3)
June 6 Week
EH 102   English Composition II (3)
BY 102   Introduction to Biology II (3)
BY 104   Introduction to Biology II Lab (1)
HY 202   American History II (3)
MS 112   Pre-Calculus Algebra (3)
ART 202  Art Appreciation (3)
PSY 201  Principles of Psychology (3)
*This is a pilot study to help determine the demand for online general education classes during summer terms. There is no guarantee that similar online programs will be offered in the future. Lower tuition rate only applies to listed classes.