JSU Establishes PRSSA Chapter
JSU Establishes PRSSA Chapter
02/27/2015
The Communications Department now has an officially recognized chapter of PRSSA, Public Relations Student Society of America. 
PRSSA is the student branch of the Public Relations Society of America (PRSA) and has a rich history with its parent organization, offering professional development, networking opportunities, education enhancement and scholarships and leadership. PRSSA is made up of more than 11,000 students and advisers organized into 300 plus chapters in the United States, Argentina, Colombia and Peru.
To learn more about JSU's PRSSA chapter, please contact Dr. Ihator at ext. 8205 or at aihator@jsu.edu.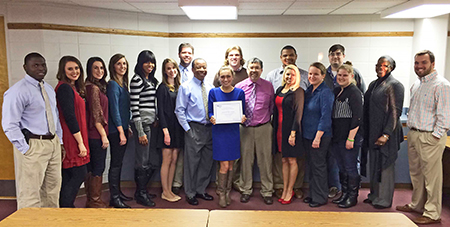 Photo- JSU's PRSSA Chapter. (courtesy)