University Mourns Loss of Former Photographer Opal R. Lovett
University Mourns Loss of Former Photographer Opal R. Lovett
01/14/2015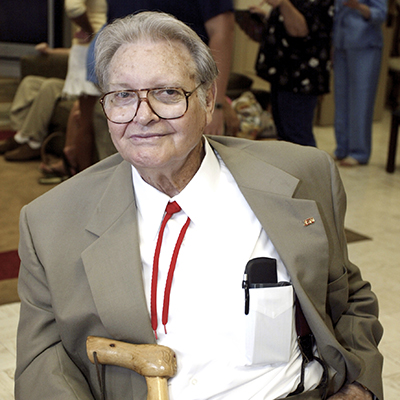 Opal R. Lovett at the 2004 International House United Nations Day Tea. (Steve Latham/JSU)
The JSU family is mourning the loss of Opal R. Lovett, who served as university photographer for 36 years. Lovett saw the university through two name changes and worked tirelessly to capture on film decades of life and growth at his alma mater. Lovett passed away on Sunday, Jan. 11.
Native to Sylacauga, Lovett began working at JSU in 1950 after earning a B.S. in history and English from the university in 1948. 
The JSU digital archives contain hundreds of Lovett's images and can be accessed online.  
"Through the years, Mr. Lovett served the university and the Jacksonville community in many capacities," said President Bill Meehan. "As a student worker, his responsibility was to teach the faculty how to thread the 8 mm projectors. As university photographer, he was instrumental in providing photographs for our Chanticleer, Mimosa, and public relations releases." 
Lovett retired from the university in 1986. President Meehan presented a meritorious service award to him and his spouse - JSU English instructor Opal A. Lovett - at the December 2001 commencement in honor of their lifetime achievements and service to the university. The couple established the Lovett Scholarship at JSU for deserving students majoring in history, English, or art. 
"After retirement, Mr. Lovett continued to make an impression on our community by teaching young people the skills of storytelling and writing," Meehan said. "All three of my children were fortunate to have had a relationship with both Mr. and Mrs. Lovett. In fact, my children even named our van 'Big O' in his honor. We will miss him very much."
Mr. Lovett was preceded in death by his wife, who passed away in 2006. He is survived by their son, Opal Rufus Lovett, and daughter, Opal Collier. Our condolences go out to the Lovett family. His legacy remains a silken thread in the fabric of JSU and he will be greatly missed. 
Funeral arrangements will be announced at a later date.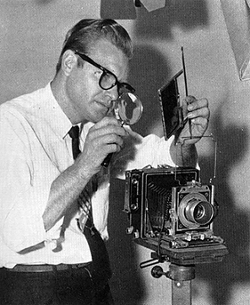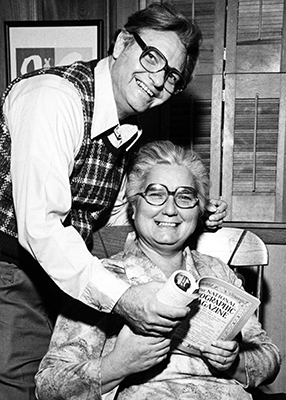 (Left) Opal R. Lovett in his studio in 1958 and (right) with his wife, Opal A. Lovett. (JSU photos)