JSU's Joseph Scott Morgan to Appear in Discovery Channel Series
JSU's Joseph Scott Morgan to Appear in Discovery Channel Series
01/15/2015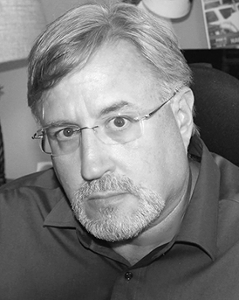 Joseph Scott Morgan, JSU's distinguished scholar of forensics, is headed to London this weekend to be filmed for a new true crime Discovery Channel series, "How to Kill Your Lover," to air on Discovery ID and Discovery Europe. He will serve as the forensics specialist for 14 episodes of the new series.
Morgan is no stranger to television, having made multiple appearances on CNN and HLN. Since Morgan's start at JSU's Center of Applied Forensics in May 2014, he has appeared on HLN approximately 25 times.
Morgan's career path has varied but always focused on one thing: death. Early on, he worked in a hospital morgue and in 1986 became a forensic investigator with the Jefferson Parish Coroner's Office in New Orleans. At the time, he was the youngest medicolegal death investigator in the United States. 
In 1992, Morgan became a senior investigator for the Fulton County Medical Examiner's Office in Atlanta. Over the course of 14 years he managed a team of 11 medicolegal death investigators and personally handled a caseload of 200-300 deaths per year. Upon his retirement, Morgan became a forensics instructor at the  University of North Georgia before taking his current position at JSU.