Cortlyn Watson Crowned Miss JSU 2015
Cortlyn Watson Crowned Miss JSU 2015
01/22/2015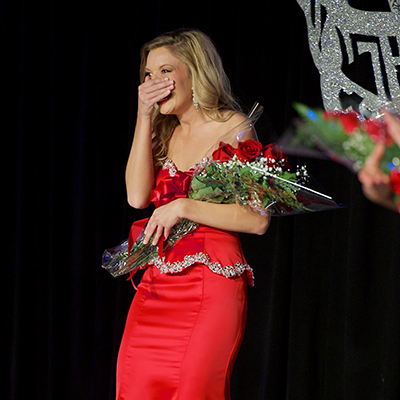 On January 16 at Leone Cole, Cortlyn Watson was crowned Miss JSU 2015. Ms. Watson is a native of Cleveland, Ala. and a freshman, majoring in nursing. 
In addition to being crowned Miss JSU 2015, Ms. Watson took first place in the swimsuit competition and the talent competition. Receiving her title, she won a scholarship for two semesters of sixteen credit hours, a JSU campus Bookstore scholarship, along with numerous other prizes from local businesses in the community.
First runner up was Kaleigh Garner, a sophomore from Gadsden who is majoring in communications. Second runner up was Kacey Jacobs, a senior from Jacksonville who is also majoring in communications.
The Miss JSU Scholarship Pageant is proud to be one of the 53 pageants through the Miss America program, which is the world's largest scholarship donator of young women, providing millions of dollars each year at the local, state, and national levels. The Miss JSU Scholarship Pageant is a preliminary pageant for the Miss Alabama Scholarship Pageant, which Ms. Watson plans to compete in this June.
Over the years, Jacksonville State University has been well represented. Heather Whitestone-McCallum was crowned Miss America in 1995, and Teresa Cheatham Stricklin was first runner-up to Miss America in 1979. Ceil Jenkins Snow, 1971; Jane Rice Holloway, 1973; Julie Houston Elmer, 1977; Tammy Little Haynes, 1984; and Jamie Langley, 2007 are also former Miss Alabamas who hailed from JSU.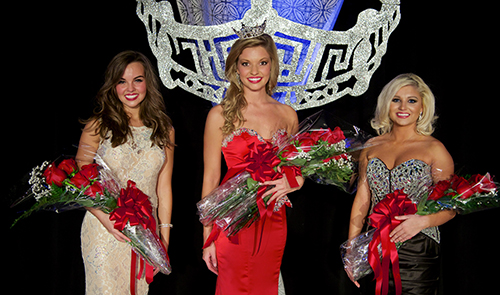 For more information, please see The Chanticleer.