Dr. Alicia Simmons Promoted to VP of Research, Planning and Collaboration
Dr. Alicia Simmons Promoted to VP of Research, Planning and Collaboration
10/28/2014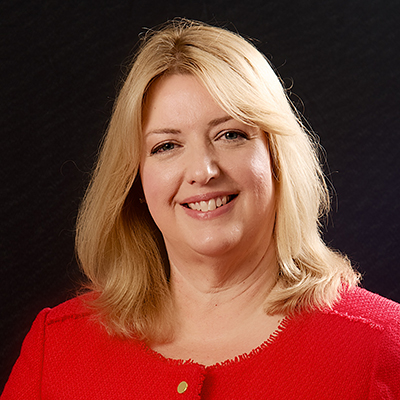 Dr. Alicia Simmons (Steve Latham/JSU)
Who says you can't go home again? Alumna Dr. Alicia Simmons returned to JSU in 2005 as the Director of Institutional Research and Assessment and was recently promoted to Vice President of Research, Planning and Collaboration. In nine years, she has built JSU's sponsored research program from scratch – securing millions of dollars in federal grant funding to enrich and support the campus and local communities she sprang from years ago. 
"Dr. Simmons is deeply rooted in the JSU Family and has an exceptional talent for grant writing," said JSU President Bill Meehan. "Together with her organizational skills and the great team she has assembled, she has provided exceptional support for our faculty and staff which has resulted in successful grant acquisitions. That makes a tremendous difference during difficult budget times."
Simmons grew up in Jacksonville, the daughter of an Army chaplain stationed at Fort McClellan. Both of her grandmothers earned teaching certificates from the university back when it was known as the State Normal School at Jacksonville. Her maternal grandmother, Nile Borden Finley, came back and finished a bachelor's in education in 1950 when the institution was known as Jacksonville State Teachers College. Her parents, Tom and Carolyn Smith, met at JSU. Tom (B.S., Education, 1962) asked Carolyn, a home economics major, out for their first date on a Bibb Graves Hall staircase just steps from Simmons' current office. The couple has been married for 52 years. 
As a teenager, when her father was called away by the service, Simmons finished her final semester at Jacksonville High School while living in JSU's Rowan Hall. She immediately enrolled at JSU after graduation and earned a B.S. in sociology, with minors in social work and gerontology, in 1985. She went on to earn a Master of Social Work degree from the University of Michigan and a Ph.D. in social work from the University of Georgia. It was in graduate school that Simmons first became interested in grant funding. She moved to the Washington, D.C., area to learn more.
"I went to D.C. because I wanted to understand where federal grants come from," Simmons said.
She directed more than $3 million in federal contracts annually as Director of Grants Management at LCG, Inc. in Arlington, Va., managing contracts for the Administration on Children, Youth and Families; Centers for Disease Control and Prevention; and the Environmental Protection Agency. 
"That's where I cut my teeth on not just supporting others in developing, reviewing and awarding grant proposals, but writing them as well," she said. 
When the opportunity arose to return to her hometown and work for her alma mater, Simmons brought 18 years of grant experience with her – and a passion for building programs that impact the community. In the past year alone, her department has increased the university's grant awards by 515 percent. A recent $11.67 million grant from the U.S. Department of Education is bringing technology to high-need, rural classrooms. It's her way of making a difference in the place she calls home, and she loves coming to work in the morning.
"It is so inspiring to work for an organization and in a community that you really care about," she said.