Buffy Lockette Named New JSU Public Relations Director
Buffy Lockette Named New JSU Public Relations Director
10/28/2014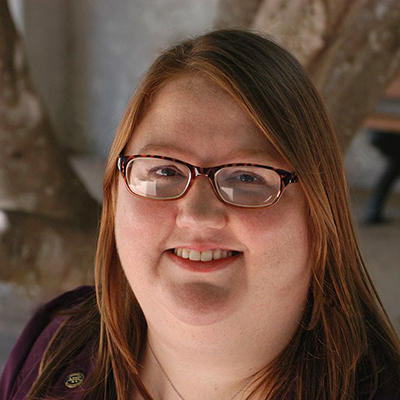 Buffy Lockette (courtesy)
Buffy Lockette has been named JSU's new Director of Public Relations, assuming the role previously held by Patty Hobbs who retired in June. Lockette brings with her 14 years of higher education experience, working in public relations at both the University of Florida and Auburn University at Montgomery. A former JSU student, she was once a student worker in the office she now leads.
"It was as a student staff writer for the JSU news bureau back in the late 1990s that I first became interested in working in public relations, specifically academic communications," Lockette said. "My entire career I have hoped to one day return home to JSU and I am extremely grateful to be offered my dream job."
Lockette is a native of Ohatchee, where she graduated from Ohatchee High School in 1996. She attended JSU part-time from 1996 to 2000 as a communications major, serving as managing editor of The Chanticleer and a disc jockey for WLJS-92J. After interning for the Birmingham Post-Herald and nearly completing her major course of study at JSU, she married JSU alumnus Tim Lockette (B.A., English, 1998) and moved to Gainesville, Fla., where she completed her bachelor's degree at the University of Florida. 
At UF, Lockette served as the spokesperson and editor of publications for the university's largest unit, the College of Liberal Arts and Sciences. In 2008, the family relocated to Montgomery, where Lockette was Manager of External Communications for Auburn University at Montgomery until accepting the position at JSU. Her additional higher education experience includes serving as a judging chair for the Council for the Advancement and Support of Education (CASE) annual communications awards.
Earlier this year, Lockette was awarded national Accreditation in Public Relations (APR). She is currently completing a Master of Liberal Arts degree at AUM, concentrating in communications. She has served on the board of the Public Relations Council of Alabama's Montgomery chapter for the past three years. In the community, she enjoys serving as the communications chair for the Friends of the Alabama Governor's Mansion.