JSU to Focus on Emergency Preparedness During Ready JSU Week
JSU to Focus on Emergency Preparedness During Ready JSU Week
09/04/2014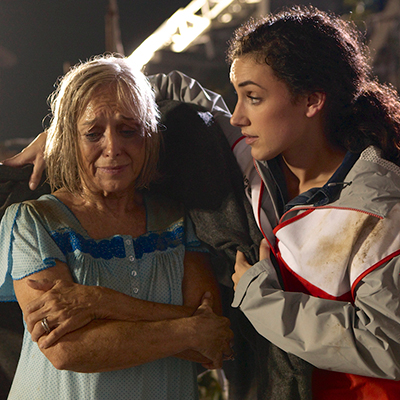 Ready JSU Week coincides with National Preparedness Month in September and focuses on preparation and volunteerism in times of disaster.
Jacksonville State University will shine the light on emergency preparedness and celebrate volunteerism September 8-11 as the campus observes Ready JSU Week. Throughout the week, the campus community will have opportunities to participate through training and attendance at special events, as well as hands-on activities to raise awareness. Ready JSU Week is being held in conjunction with National Preparedness Month, which takes place each September. National Preparedness Month emphasizes ways that individuals and communities can come together to enhance national security, resilience, and readiness. 
Ready JSU Week will kick off on Monday, September 8, with Campus Community Emergency Response Team (CERT) training. The CERT Program educates ordinary people about disaster preparedness and provides volunteers with basic disaster response skills such as fire safety, light search and rescue, and disaster medical operations.  With proper CERT training, team members can help protect their families, neighbors, and co-workers or classmates if a disaster occurs. JSU's CERT team was formed in September 2013, and training for the first CERT team members took place in October 2013.
Training for new JSU Campus CERT volunteers will be offered twice during Ready JSU Week, on September 8 (Module I) and September 10 (Module II), or September 9 (Module I) and September 11 (Module II). Training will be from 6:30 - 9 p.m. in Rooms 1103 A-B of the Houston Cole Library. Participants must attend both modules to receive a certificate. For more information or to reserve your seat in training, please email jsucert@jsu.edu.
On Thursday, September 11, the week's activities will culminate in Ready JSU Day, which will feature an all-day symposium, "A Celebration of Volunteerism," on the 11th floor of the Houston Cole Library. 
Featured speakers for the morning include keynote Jennifer Maddox of the Community Foundation of Northeast Alabama, Justin Fuller of the AmeriCorps National Civilian Corps, Sheneka Love of the Calhoun County AmeriCorps Initiative, and Rebecca E. Turner of JSU's Career Services. 
The AmeriCorps program celebrates its 20th anniversary this year and is a powerful catalyst and force-multiplier for community volunteering. For example, last year alone AmeriCorps members recruited, trained, and supervised more than four million community volunteers for the organizations they serve. For students, AmeriCorps can serve as a real pathway to learn valuable skills and gain experience that can help jumpstart careers.
Ms. Turner will share with students how they can include volunteerism among their skills on their résumés. The presentations will take place from 9 a.m. - noon.
From 1 - 3 p.m. on September 11, AmeriCorps volunteers will conduct an AmeriCorps Application Preparation Clinic in Room 1101C of the Houston Cole Library. 
Also at the Library from 1 - 4 p.m., there will be Volunteer Reception Center training in Room 1101 A. This training will familiarize attendees with VRCs, which are activated in times of disaster. Participants will be introduced to "go boxes," which contain forms and other materials used to help organize disaster response volunteers. For more information or to reserve your seat in training, please email jsucert@jsu.edu
In addition to these events, the JSU campus community is invited to participate in a number of individual and group activities and challenges. All students, faculty and staff are encouraged to view Ready JSU Week as a reminder to update their emergency alert information in MyJSU. 
Finally, because social media and mobile devices have become such vital components to emergency response and crisis communication, Ready JSU Week organizers remind the community to stay tuned JSU's social media channels throughout the week for ways they can participate in online activities throughout the week.