Learn to Make Movie Magic at Northeast Alabama Film Camp, June 16-20
Learn to Make Movie Magic at Northeast Alabama Film Camp, June 16-20
05/29/2014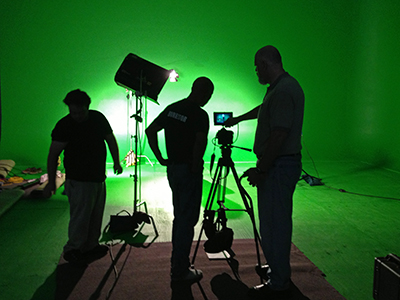 Students interested in television, movies or the film business can take part in the 2nd Annual Northeast Alabama Film Camp. The unique camp is hosted by the Northeast Alabama Entertainment Initiative (NEAEI), is scheduled from June 16 through 20, and will be held at Longleaf Studios in Jacksonville, adjacent to the Jacksonville State University campus.
Instructing this year will be Jacksonville State University's Artist in Residence, Jeffrey Nichols. Nichols worked in Hollywood for 30 years as one of the top directors of photography. He specializes in lighting, camera operation and professional protocol. Also teaching camp this year is independent filmmaker Rohan Dhurandhar. Dhurandhar specializes in direction, production as well as the business of film. Special guest lecturers including NEAEI President Pete Conroy are also lined up to provide all students with an unforgettable week of study, practice and fun.
Students will learn most aspects of the film business and will have hands-on experience with film and digital editing technology. Students will work together to create a short film that will be posted to YouTube and entered into film festivals, providing all students with a highly recognized film credit known as an IMDb (Internet Movie Database) listing. Certificates of completion will also be awarded.
The cost of attendance is $400. The fee includes overnight housing on the campus of JSU, transportation, and meals for the entire week.
For more information, please visit www.longleafstudios.com or call (256) 365-1650.