JSU Graduate Tammy Reed Named Deputy Emergency Manager for Washington County
JSU Graduate Tammy Reed Named Deputy Emergency Manager for Washington County
01/16/2014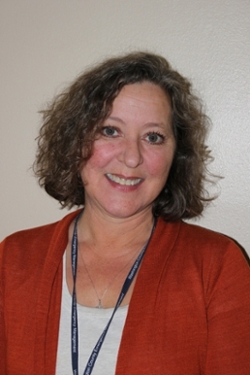 This article reprinted with permission from Nicole Sheriff, Delta-Democrat Times.
New deputy emergency manager begins duties
Nicole Sheriff nicolesheriff@ddtonline.com 
January 12, 2014
GREENVILLE ― Lifelong Delta native Tammy Reed has assumed her responsibilities as Washington County's newest deputy emergency manager.
Reed, who began Monday, is taking over for Larry Miller, who retired in September.
Reed spent much of her life in Greenville before moving to Leland with her husband, David.
In 2000, she began working with the Mississippi Department of Transportation's Leland Project Office as an engineering technician, where she oversaw highway construction projects and, later, construction-zone traffic control and safety.
While with MDOT, she also became experienced in disaster response in the aftermath of Hurricane Katrina.
"It changed the path of my life," she said.
Since then, Reed's work has been closely tied to disaster response and emergency readiness. She joined the state's Emergency Management Response Team and later specialized in incident training.
She also is trained to respond to radiological incidents and has worked as a strike-team communication leader.
After 13 years with the transportation department, she was hired as safety director at Washington School, where she helped revamp the school's emergency plan and conducted safety training for its faculty.
Now, Reed is the newest addition to the county's emergency management department, where she will oversee the E911 database and Emergency Operations Center.
She also will maintain daily system logs and provide routine and emergency reports to county, state and federal governments, if needed.
Whatever the need may be, she's here to serve, she said.
"I'm really excited about getting out in the community, engaging them to be able to take care of themselves and their neighbors until first responders arrive," she said.
To that end, one of her goals will be to establish Community Emergency Response Teams in Washington County.
"I'm in the beginning stages of putting that together," she said. "I'm very excited about that."
Having been raised in the Delta, Reed said she knows the importance of having the community prepared when disaster strikes.
Reed said her goal is "to make Washington County more resilient. It's going to take the citizens of this county to be on board where we can withstand a disaster."
Reed has a bachelor of science degree in interdisciplinary studies from Mississippi State University and a master's in emergency management from Jacksonville State University in Alabama.
She has three children and one granddaughter.
For more information about emergency management or to view regular updates, visit the department's Facebook page: Washington Co., MS Emergency Operations Center.