Collaborative Regional Education Initiative Receives Foothills Community Partnership Grant for CORE Academy
Collaborative Regional Education Initiative Receives Foothills Community Partnership Grant for CORE Academy
12/18/2013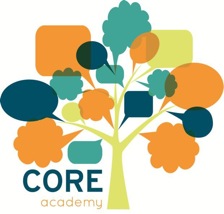 On June 3-5, 2014, Jacksonville State University will host 300 educators for the annual CORE Academy. Funding for the CORE Academy is made possible by a grant from the Foothills Community Partnership Fund of the Community Foundation of Northeast Alabama.
CORE is a partnership comprised of Jacksonville State University, 18 public school systems and three private schools: Anniston City Schools, Attalla City Schools, Calhoun County Board of Education, Cherokee County Board of Education, Clay County Board of Education, Cleburne County Board of Education, Etowah County Schools, Fort Payne City Schools, Gadsden City Board of Education, Jacksonville City Schools, Oxford City Schools, Pell City School System, Piedmont City Schools, Randolph County Board of Education, Roanoke City Schools, St. Clair County Board of Education, Talladega City Schools, and Talladega County Board of Education. The three private schools include Coosa Christian, Sacred Heart and the Donoho School. 
The annual CORE Academy is a three-day event that provides professional development sessions to teachers, administrators, technology personnel, curriculum coordinators, principals and other school employees who are interested in expanding technology and teaching methodologies in their classrooms.
The goals of CORE are:
1. To prepare students for college and career through increases in 21st Century skills
2. To expand methodologies and technologies in the classroom
3. To create sustainable support for system-wide change management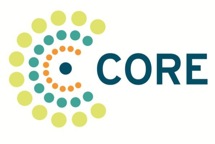 The vision of CORE is to transform K-12 and higher education so students are increasingly engaged, instructors are increasingly innovative, and educational institutions are increasingly supportive of system-wide change and community-wide partnership building.
The mission of CORE is to fuel transformation in K-12 and higher education classrooms through professional development, project-/challenge-based learning, technology, classroom support, change management and partnership building, evaluation and research, dual enrollment, and innovative teacher preparation. 
View upcoming professional development opportunities or learn more about CORE at www.corepartners.org.