Dr. Joe Delap Assumes Position as JSU's Vice Provost and Dean of Graduate Studies
Dr. Joe Delap Assumes Position as JSU's Vice Provost and Dean of Graduate Studies
11/13/2013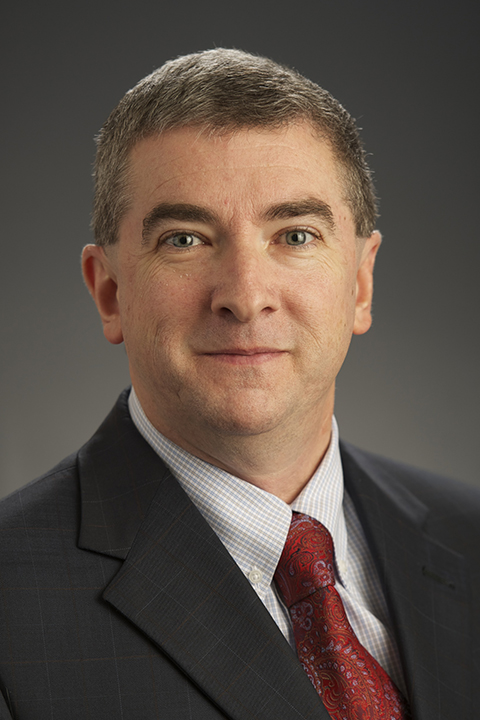 On October 1, 2013, Dr. Joe Delap assumed the position of Vice Provost and Dean of Graduate Studies for Jacksonville State University. Dr. Delap previously served the university for eleven years (2002-2013) as Associate Vice President for Academic Affairs.
He is a 1992 graduate of Indiana University, with a doctorate in Germanic Studies. Prior to his work at JSU, Dr. Delap served as Associate Dean for the College of Liberal Arts at the University of Central Arkansas, Department Chair for Languages at Kansas Wesleyan University, and Visiting Professor/ third-year German coordinator for Indiana University's program in Graz, Austria.
A Fulbright scholar in a teacher exchange assignment in Germany in 1983, Dr. Delap has a passion for helping students study overseas through exchange programs.
"International understanding improves not only education but every facet of life," states Dr. Delap. "That is why I eagerly assist anyone wanting to study or teach overseas."
About every other year, Dr. Delap and Dr. Russel Lemmons co-teach a cross-listed course in history and literature that addresses the Holocaust. Dr. Delap's further work in the realm of Nazi racial policies, eugenics and genocide also includes a seminar at the US Holocaust Memorial and Museum in Washington, D.C., a presentation on the topic of the Holocaust in popular literature at a conference at the Sorbonne (University of Paris), and a keynote speech at an international forum in Morocco.
On his vision for the graduate program at JSU, Dr. Delap states, "Graduate programs at JSU are poised to increase in numbers of students enrolled and research reputation, through degree-level expansion, grants support and faculty excellence and student success, all of which our leadership team, including my office, the Deans of the Colleges, the Provost and the President will work diligently to ensure."
Dr. Joe Delap and his wife, Melanie, who is Director of Advancement Services at JSU, recently celebrated their 25th wedding anniversary. The Delaps have two children, Shelby, 21, who is a student at JSU, and Kennedy, 16, who is at the Alabama School of Mathematics and Science in Mobile.
Photo: Dr. Joe Delap (courtesy Steve Latham/JSU)