Little River Canyon Center operation plan in the shadow of a possible government shutdown
Little River Canyon Center operation plan in the shadow of a possible government shutdown
09/30/2013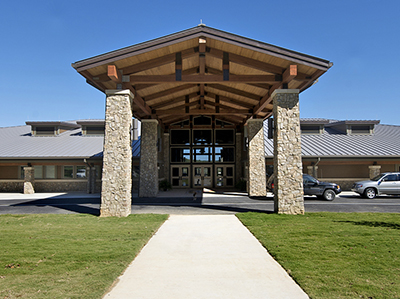 In light of what may be a US Government shutdown, Jacksonville State University's Little River Canyon Center will remain open on a day-to-day basis, with limited services between 10 a.m. and 4 p.m.
The Canyon Center operates as a partner with the National Park Service and without the Little River Canyon National Preserve staff participation, the Center's full experience will be unavailable. The Little River Canyon National Preserve will take all necessary steps to close and secure national park facilities and grounds including access to Little River Falls, Martha's Falls, Canyon Mouth Day Use Area, canyon overlooks, and back country roads in order to suspend all activities except for those that are essential to respond to emergencies involving the safety of human life or protection of property.   
JSU plans to keep the Canyon Center open and provide its free 19 minute HD video presentation "Little River Canyon: CENTER of the Universe," restroom access, its natural history gift shop and its full avalibility for public rentals. 
For more information, call the Canyon Center at 256-845-3548 or JSU at 256-782-8010.