Kyle Coulahan releases freshman album
Kyle Coulahan releases freshman album
03/21/2013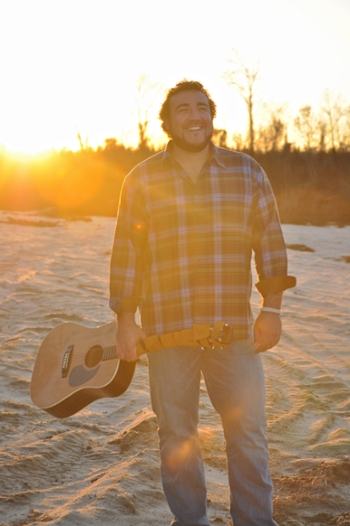 Kyle Coulahan is best known as "Coulahan" among his friends and family, but he'll still answer to Kyle – especially if mom, Cristy, or dad, Chris, wants his attention.  Born in Little Rock, Arkansas, in 1988, his dad gave him his first guitar at age five. 
Coulahan spent hours listening to the likes of the Highwaymen (Cash, Nelson, Kristofferson and Jennings), Pat Green and Hank Williams, Jr, as he grew up in Arkansas and then Mississippi before finally landing in Florida. He began writing songs, too. To date, Coulahan has written or co-written over 350 songs. Once the audience hears "Somewhere in Alabama," fans are sure to hit the download button to buy the rest of the songs on his freshman, self-titled album "Kyle Coulahan." For locals in Jacksonville, Coulahan pays homage to his college life at JSU in a must-download song titled "Raise Hell." 
In 2007, Coulahan graduated from Pensacola Catholic High School and made his way to Auburn University, where he played football. Halfway through his college career, he transferred to Jacksonville State University, earning a BS in sociology in August of 2012. His college football buddies were instrumental in encouraging him to pursue songwriting and singing. Soon, Coulahan found himself trading in the football field for his guitar, performing locally in Jacksonville, in Tuscaloosa and at the legendary Flora-Bama, a hot spot near his current hometown of Perdido, Fl. 
Taking a gig for a sheriff's office event in Georgia was a pivotal moment for Coulahan. It was there he crossed paths with legendary producer Chips Moman, famous for working with the likes of Elvis Presley and Willie Nelson. After hearing a set of Coulahan's songs, Chips offered to take Coulahan under his wing and show him the industry ropes. Chips and Coulahan took a road trip to Nashville where Coulahan pitched his songs for the first time. It was through these key introductions from Chips that Coulahan has been able to release his freshman album and has signed with manager John Dorris, who has managed artists like Don Williams, John Michael Montgomery and Blake Shelton. Coulahan is already working on his sophomore album. His vision for his music lies in his blended passion for the southern rock, blues and country music genres. Lovers of classic country music will find his work refreshing.   
If he's not writing songs, playing music or traveling to promote his new album, Coulahan, described by friends as fun and down-to-earth, can be found on a boat in the Gulf of Mexico somewhere saltwater fishing. The outdoors is a second home to Coulahan and his younger brother, Hunt. Coulahan proclaims himself a huge fan of the state of Alabama and the outdoor recreation available to natives and visitors. 
In the past year, Coulahan has had the opportunity to open for Ashton Shepherd, as well as co-write songs with many artists and successful songwriters. He is continuously honing his writing skills and describes his writing style as real stories that are home-grown and in-your-face. On a recent trip back to JSU, Coulahan was asked just how many of his 350 songs were written during class. He responded with a sheepish grin, "maybe one or two." He then said, "But when my best hit songs are written I'm by myself early in the morning over a hot cup of coffee." 
Coulahan values his education at JSU and his decision to major in sociology. "Sociology was the perfect field of study for me as a songwriter," he said. "In sociology, you study human interaction and behavior – and that's exactly what I write about. My degree from JSU has helped cultivate my writing skills resulting in content that reveals a higher level of understanding human nature." 
Fans can purchase his album "Kyle Coulahan" on itunes and can check out performance dates and get personal updates from Coulahan on his Facebook page.
Photo: Kyle Coulahan making a name for himself in music (courtesy of Kyle Coulahan).