JSU Choirs Combine to Perform Mozart's Requiem
JSU Choirs Combine to Perform Mozart's Requiem
02/22/2013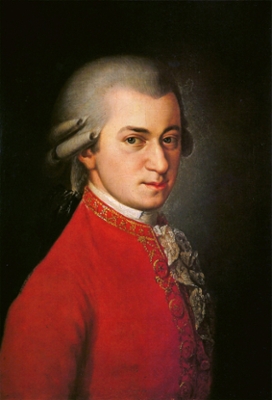 On Sunday,

March 10, 2013

at 3:00 p.m.  A Cappella Choir and The Calhoun County Civic Chorale will join forces to perform Wolfgang Amadeus Mozart's Requiem, at First United Methodist Church in Anniston. The choirs will be accompanied by an orchestra of JSU students, faculty and professional string players from the Birmingham area.

The performance will be conducted by JSU Director of Choral Activities, Dr. Patricia Corbin and will feature a quartet of student soloists, Christina Booker (Huntsville), Soprano, Meg Griffin (Carrollton, GA), Mezzo Soprano, Kaylon Gilley (Piedmont), Tenor, and David Lawshe (Jacksonville), Baritone.

The history of the composition of the Requiem is shrouded in myth and legend, most famously represented in the 1984 movie Amadeus. Mozart was commissioned to write the Requiem in secret toward the end of his life and died before its completion. Franz Xaver Süssmayr, who was a student of Mozart, was asked by Mozart's wife, Constanze, to complete the work and it is his version that will be performed at this concert.

The ticket prices for the performance are $6 for Regular tickets and $3 for JSU students and area students (with ID). The JSU student chapter of the American Choral Directors Association will be hosting a "Canned Food Drive" at this performance to benefit the food ministry, "Community Enabler", of First United Methodist Church. Audience members who bring a canned food donation will receive $1 off their ticket price. Please be generous!