Canadian Pianist to Perform at JSU's Foothills Piano Festival
Canadian Pianist to Perform at JSU's Foothills Piano Festival
02/15/2013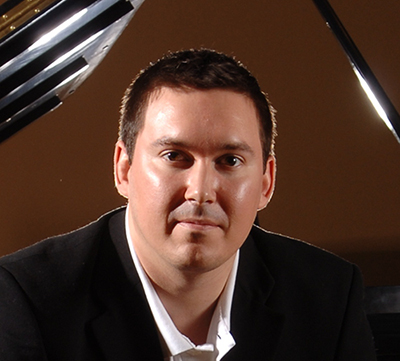 Pianist Jeremey Samolesky will be featured in recital as part of JSU's annual Foothills Piano Festival on Thursday, February 28 at 7:30 p.m. in the Mason Hall Performance Center.  Formerly of Canada, Dr. Samoleskyk currently holds the post of Associate Professor of Music at Auburn University.  A recipient of doctoral degrees from the Eastman School of Music in both solo piano and collaborative piano music, Dr. Samolesky will delight audiences with the wonderful classical piano repertoire they love.  
Admission to the recital is free and open to the public.
Dr. Samolesky will also conduct a piano masterclass  on Friday, March 1 from 9-11 a.m. Hear college pianists perform and receive guidance from Dr. Samolesky.  This event is open to both the active performer, and individuals who appreciative music.
Photo: Dr. Jeremey Samolesky (courtesy)