JSU Herbarium Holds Inaugural Open House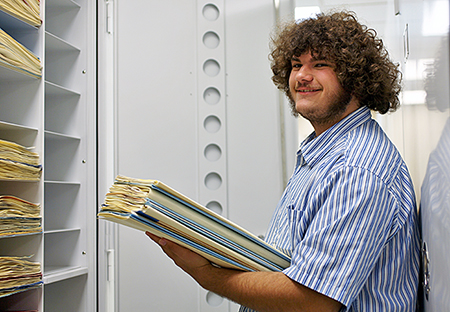 The Herbarium of the JSU Biology Department will hold its Inaugural Open House on Thursday, January 17 from 4 p.m. – 6 p.m. in Room 144 of Martin Hall.  The Herbarium is home to more than 50,000 plant specimens, including trees and wildflowers from Alabama and the Southeast and as far away as China and Japan.  The Herbarium recently received a grant from the National Science Foundation in support of renovations and an online database of the collection. 
Herbarium staff will be on hand to provide a tour of the newly-renovated facility and to share information about current projects, including a new "Friends of the JSU Herbarium" program.   The event is free and open to the public.  All students, faculty, staff and members of the community are invited to attend.
For more information about the Jacksonville State University Herbarium, please visit:
http://www.jsu.edu/biology/faculty/triplett/JSU-Herbarium.html
http://www.facebook.com/jsu.herbarium
Dr. Jimmy Triplett, Curator:  256-782-5215  jtriplett@jsu.edu
Ms. Francine Hutchinson, Assistant Curator  fhutchinso@jsu.edu
Photo: JSU Herbarium (courtesy)
01/10/2013