Enjoy a Heart-Healthy Lunch at February 6 Wellness Wednesday
Enjoy a Heart-Healthy Lunch at February 6 Wellness Wednesday
01/30/2013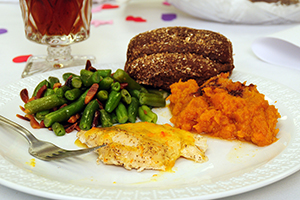 It's February, and we all know what that means. It's the season of love!

While you're sending out those Valentines and stocking up on chocolates and flowers for the sweet people in your life, why not love yourself a little?

Come to Wellness Wednesday on February 6 and enjoy a "heart healthy" menu that won't break your calorie budget! The meal is prepared by Family and Consumer Sciences majors and will be followed by a presentation by Exercise Science and Wellness majors.
The meal will consist of tomato and basil soup, chicken breast with orange sauce, green beans almondine, mashed sweet potatoes and a delicious fruit medley with poppyseed dressing for dessert.
The lunch begins at noon in Room 118 of Mason Hall. The cost of the meal is $7.
Please make your reservations by Friday, February 1 by calling Lynn Steward at 256-782-5054.
Take out plates are available.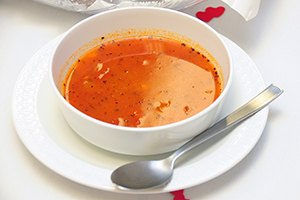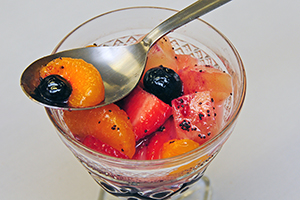 Menu items to be served at the Feb. 6 Wellness Wednesday are, from top, Chicken with Orange Sauce, Green Beans Almondine and Mashed Sweet Potatoes, Tomato-Basil Soup, and Fruit Medley with Poppyseed Dressing. (Angie Finley/JSU photos)