JSU Drama Presents 'The Illusion' November 15-18
JSU Drama Presents 'The Illusion' November 15-18
11/08/2012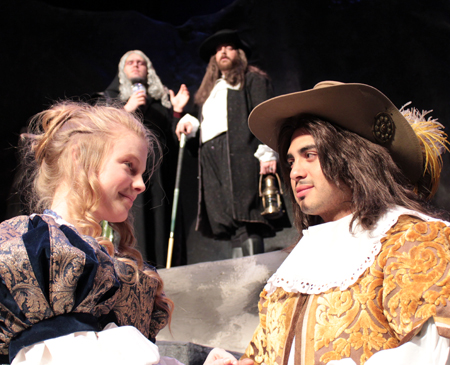 WHAT: The Illusion by Tony Kushner, adapted from Pierre Corneille
WHERE: Ernest Stone Performing Arts Center, R. Carlton Ward Stage
WHEN: November 15-18 - Thurs-Sat at 7 p.m., Sunday at 2 p.m.
TICKETS: $10 (Adult), $8 (Senior Citizen/JSU Personnel), $5 (Student/Child/Military)
To order tickets, please call 256-782-5648
In this comedy based on the 17th-century French play L'Illusion Comique by Pierre Corneille, a father seeks news of his estranged son from a sorcerer named Alcandre. The magician conjures three episodes from the young man's life, each one filled with romance, action, comedy, and pathos.  The father's angry heart softens as he follows his son's quest for perfect love, while the sorcerer delights in sending the father (and the audience ) on an exciting adventure that culminates in an unexpected twist. From the Tony- and Pulitzer Prize-winning playwright of Angels in America and A Bright Room Called Day, The Illusion will thrill and move audiences to consider the gaps between illusion and reality, love and loss, and the redemptive power of forgiveness.
Please join us for this inaugural production on the newly named R. Carlton Ward Stage!
Directed by Ellen Peck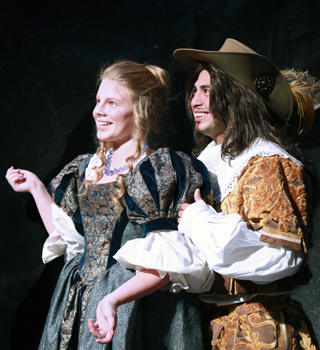 Sadie Freeman and Maurice Winsell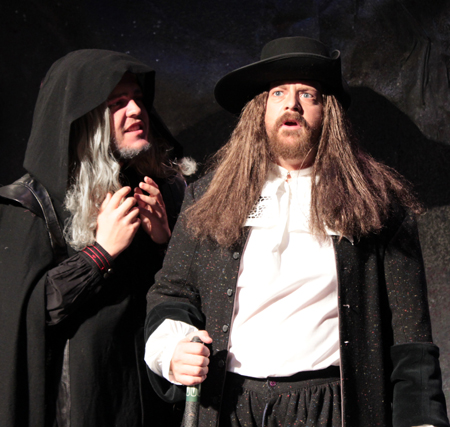 Daniel Matchen and Michael Turner
Photos by Randy Blades/JSU Drama