Tocqueville Society to Hold First Meeting on Thursday, October 18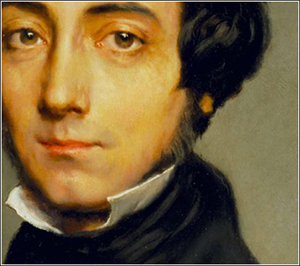 The Tocqueville Society will hold its first ever meeting on Thursday, October 18 at 4 p.m. in Brewer Hall Room 228. This organization will function as a book club and a vehicle for hosting on-campus lectures, debates, and symposiums on a wide array of topics, such as politics, religion, philosophy, culture, and literature.
At our first meeting, we will elaborate on the nature of the society, set goals for an on-campus event in the spring, and preview our first book, James Schall's "On the Unseriousness of Human Affairs" (2012).
This organization is recognized by the Intercollegiate Studies Institute (ISI), who will graciously provide our books and help support our on-campus events. Though this society focuses mainly on students, any faculty who might have an interest are invited to join. For more information, please contact the faculty advisor, Dr. Jeremiah Russell (russell@jsu.edu, 782-5651)
10/15/2012